News
Joker DVD/Blu-ray Release Date and Bonus Features
We live in a society that will be able to buy and own the Joker movie.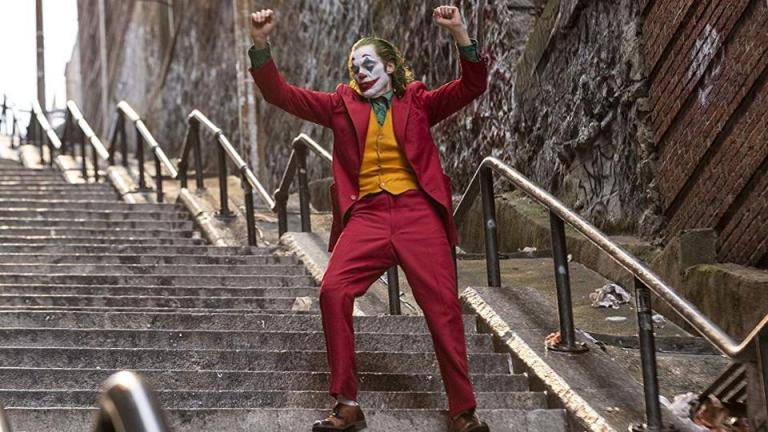 Todd Phillips was a pretty odd choice to direct Joker for Warner Bros. Despite having a background planted largely in broad comedies like The Hangover Trilogy, his standalone DC movie wasn't exactly expected to be packed with laughs, but his Clown Prince of Crime, Joaquin Phoenix, was coming in off the back of a string of excellent dramatic performances. What could Phillips and Phoenix do with a problematic character that had already been so deftly played by the late Heath Ledger just a decade and change ago?
Quite a lot, objectively. The film found its fan base straight away. Critics raved and rolled their eyes in equal measure, and the internet's pre-release rage against the movie ended up doing a lot of its marketing for it. Joker ended up taking away over a billion dollars at the global box office.
While Phillips made a slam dunk in his casting of lonely, disturbed Arthur Fleck in Phoenix, he also chose wisely for the rest of his cast and crew. He surrounded his lead with excellent co-stars in Robert De Niro, Zazie Beetz and Frances Conroy, and selected Godzilla: King Of The Monsters DOP Lawrence Sher, production designer Mark Friedberg (If Beale Street Could Talk) and Phantom Thread costume designer Mark Bridges to prop him up as he riffed on the likes of Taxi Driver and The King of Comedy. With a soundtrack from in-demand Chernobyl composer Hildur Guðnadóttir, the project was unlikely to have failed.
Joker will be available on digital on Dec. 17 (pre-order here) and on DVD and Blu-ray on Jan. 7 (pre-order here). 
Here are the official bonus features planned for Joker's physical release:
Four Featurettes:
Joker: Vision & FuryBecoming JokerPlease Welcome… Joker!Joker: A Chronicle of Chaos
That …is it.
As always, we remind you that extra features can vary by territory, retailer, and format.