News
Joker Box Office Crosses $1 Billion
Todd Phillips and Joaquin Phoenix's Joker crosses $1 billion this weekend. It is only the second non-Disney movie to do so in 2019.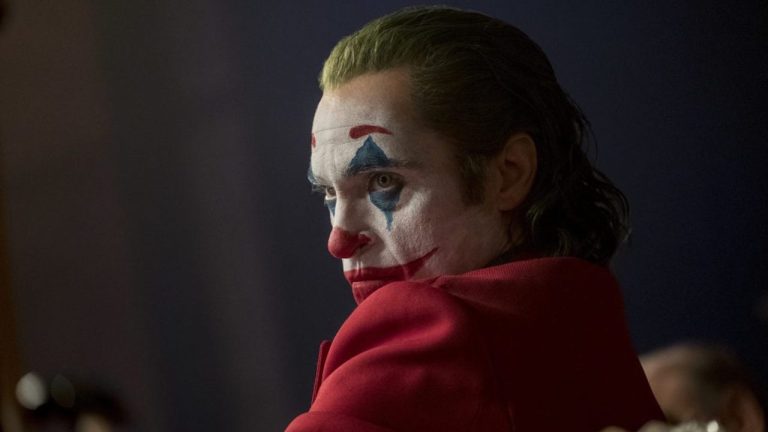 It appears the Clown Prince of Crime got the last laugh at the box office. After a high-profile, if tumultuous, rollout over several months that saw Joker accused of everything from being "too dangerous for these times" to considered one of the best movies of the year at the Venice Film Festival, the R-rated drama has shockingly grossed $1 billion at the global box office.
The final numbers won't be official until tomorrow, but with the film already having grossed more than $998 million as it goes into its seventh weekend frame, it is guaranteed to pass that milestone sometime this afternoon or this evening. It is the first film Warner Bros. has had enter 10-figure grosses since their holiday season blockbuster from last December, Aquaman. It is also only the second non-Disney film to cross the $1 billion mark this year, the other being Sony Pictures' Spider-Man: Far From Home… which was produced by Marvel Studios, a subsidiary of Disney.
 This again is an astonishing turn of events considering Joker's tone and pedigree. While it is relatively normal to see superhero-related films earn $1 billion at the global box office these days—three of the other six to do so in 2019 are from Marvel Studios—none are as grim or intentionally adult-oriented as Todd Phillips' Joker. A movie that Phillips says he sold to star Joaquin Phoenix as a pretense to make "a real film" in comic book drag, the picture emulates the type of pessimistic and even nihilistic cinema that was big business in the 1970s… but has all but been abandoned by the Hollywood studio system in the 21st century. Directly emulating specific Martin Scorsese pictures like Taxi Driver and The King of Comedy, as well as a score of other '70s downbeat dramas ranging from Network to The Exorcist, the film is a languid character study of an isolated loner giving into delusion and murderous rage.
Such themes are typically relegated to independent filmmaking, which is struggling greater every year to find theatrical distribution, a depressing reality that Scorsese himself has become vocally concerned about. It is why he criticized Marvel Studios films for not being cinema and helping perpetuate a system in which it is harder for filmmakers with something to say about the human experience on the big screen. (Scorsese notably was quite impressed with Joker, a movie he almost produced.)
read more: The Irishman Glosses over a Key Plot Point
Joker's success suggests that there is room for boundary pushing filmmaking that can give audiences pause, even if it clearly still needs to be associated with a familiar intellectual property. Phillips' gamble of taking the most well-known comic book villain, as well as one of the most popular movie villains of recent memory, and using him as a canvas for a cynical character study that emulated past greats brought that exact kind of filmmaking to a larger global audience that may only be familiar with superhero movies. Hopefully Joker being able to gross about as much as the Aladdin remake can pave the way for studios allowing a greater variety of storytelling to be pursued, even if it continues to be with audience-friendly IP.
David Crow is the Film Section Editor at Den of Geek. He's also a member of the Online Film Critics Society. Read more of his work here. You can follow him on Twitter @DCrowsNest.