News
Joker and Harley Quinn Movie Coming
There are now TWO Joker movies in development, with a Joker and Harley Quinn "criminal love story" in development for the DCEU.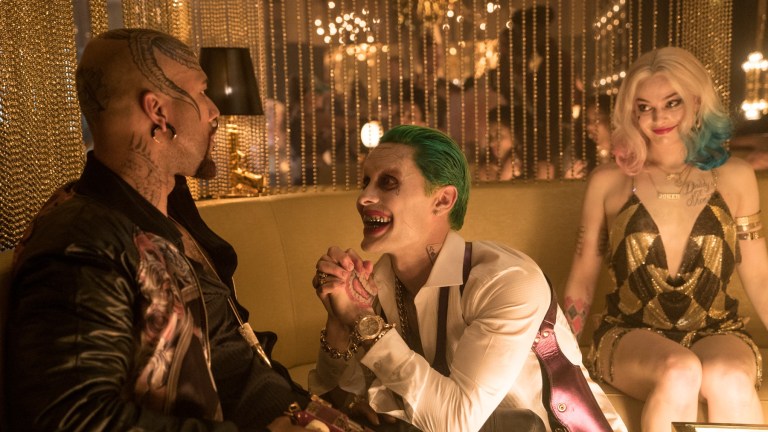 OK, ready for this? Hot on the heels of yesterday's news that Warner Bros. is developing a standalone Joker origin movie that doesn't have direct ties to the DCEU and wouldn't star Jared Leto comes the news that there's another Joker-centric flick in the works from the studio. This one, a Joker and Harley Quinn movie is absolutely part of the DCEU, and would pick up where Suicide Squad left off.
The Tracking Board broke the news that this currently untitled project is "a criminal love story in the vein of Natural Born Killers." John Requa and Glen Ficarra, the writing duo behind Bad Santa, and who have co-directed films like Whiskey Tango Foxtrot and Crazy, Stupid, Love are on board to write and direct.
Additionally, The Tracking Board claims that this is replacing the Gotham City Sirens team-up movie directed by David Ayer, which was to feature Harley Quinn and potentially new big screen versions of Poison Ivy and Catwoman. Ayer had hinted that the villain of that flick was Black Mask. If that's the case, it would free up Ayer to return and direct Suicide Squad 2, which has had a hard time locking up a director. Ayer has been quick to respond on Twitter when he doesn't like the sound of something, so perhaps he'll confirm or deny on social media. Amusingly, Gotham City Sirens itself replaced a previously proposed Harley Quinn solo movie. We can't keep track anymore.
In the meantime, it would seem that there's probably only room for one Harley Quinn movie on the DCEU schedule. There's no release date for Joker & Harley Quinn, which would bring the total of WB's bat-related projects to five along with The Batman, Nightwing, Batgirl, and the other Joker movie. Once we can keep track of everything, we'll update this.