News
Joker Sequel Not Happening Yet, According to Todd Phillips
Joker 2 is not in the works yet, according to Joker director Todd Phillips, who refuted an earlier report that WB had greenlit a sequel.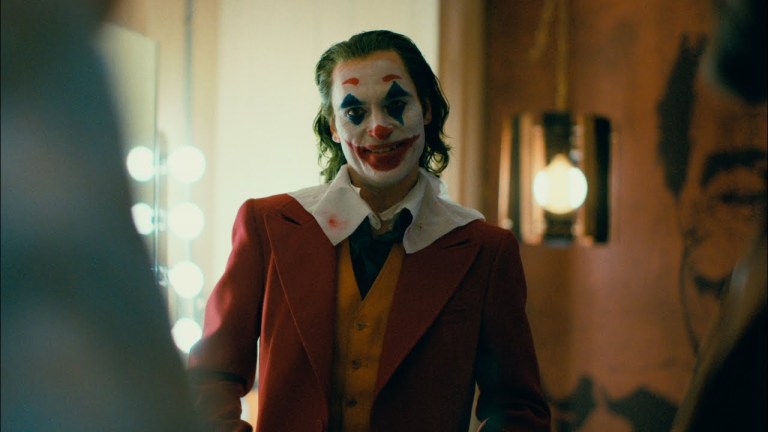 Earlier this week, THR reported that Warner Bros. had greenlit a sequel to Joker, with director Todd Phillips and star Joaquin Phoenix set to return, and Phillips once again co-writing the script with Scott Silver. Hours after THR went live with its story, Deadline refuted the report, calling many of the details of the article false, including an alleged meeting Phillips had with Warner Bros. Pictures Group chairman Toby Emmerich to discuss further DC origin movie ideas. Deadline says this meeting never took place.
Speaking at an awards/guild screening (as reported by The Playlist), Phillips has clarified things: Deadline was right, there are currently no solid plans.
"That was written about today, and I have to be honest, it came out of nowhere. It referred to a meeting that was never had," Phillips said. "I thought it was anticipatory at best. Obviously, sequels have been discussed when a movie that cost $60 million made $1 billion, but we have not had any serious conversations about it.
"We don't have a deal with Joaquin, they don't have a deal with me and the writer. I don't know where that came from, honest to God," Phillips said. "It's a hard thing to refute when you don't have a Twitter account, and you're not really out there. You just go, 'Okay, this will disappear in 24 hours, let's move on.'" 
Of course, it's inevitable that a meeting will be had and discussions will pick up. But whether Phoenix, Phillips, and Silver want to work on the project and can strike a deal is a different story.
If Joker 2 does end up being confirmed, it wouldn't come as much of a surprise, considering that Joker not only opened as a critical darling but has just cleared $1 billion at the box office, the fourth DC movie to do so (two of the other three are also connected to Batman, coincidentally). Bringing back the director, writer, and star for a sequel would be a no-brainer, especially after WB has struggled to compete with the superhero extravaganzas offered by Marvel Studios and the House of Mouse. Deadline says no deals are yet in place to bring back the creative team or their star. 
Regardless of what's fact or fiction, WB's latest comic book success could push the studio to develop more gritty DC origin movies like Joker. After all, exploring the bad guys is still a new-ish direction for WB, which has spent the last few decades highlighting the heroes. Besides Suicide Squad, WB has rarely put so much focus on the lives of DC's villains. But Joker has shown the studio that telling stories about evildoers can not only provide new avenues for exploring its fledgling DC movie universe but be incredibly lucrative. The success of Joker might mean Phillips and other filmmakers can now explore the origins of Lex Luthor, Hush, Sinestro, and others. 
We'll keep you updated if Joker 2 does get a greenlight from WB down the line. For now, you can see what is coming up on WB's DC movie slate here. 
John Saavedra is an associate editor at Den of Geek. Read more of his work here. Follow him on Twitter @johnsjr9.