News
Johnny Knoxville and Tony Shalhoub Joining Teenage Mutant Ninja Turtles
Johnny Knoxville has been cast as the voice of Leonardo and Tony Shalhoub will be Splinter's voice in August's Teenage Mutant Ninja Turtles.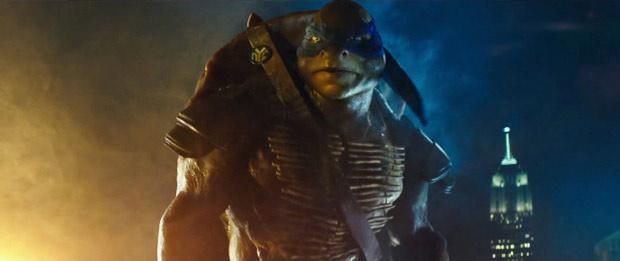 Last week's trailer for the heavily anticipated Teenage Mutant Ninja Turtles has left fans debating the value of Turtle power in this new Jonathan Liebesman-directed and Michael Bay-produced vision. Well, they will have even more to say about the new casting of Johnny Knoxville and Tony Shalhoub in the half-shell blockbuster.
Deadline has reported that Johnny Knoxville has been cast in the vocal role of Leonardo, the blue-masked leader of the adolescent amphibian warriors, and Tony Shalhoub will voice Splinter, the not-so-dirty rat leader and sensei of the sewer-dwelling heroes.
This may be a bit of a surprise for the more careful turtle watchers since Pete Ploszek played the part of Leonardo in motion-capture, and Danny Woodburn played Splinter. However, Paramount showed no trouble in recasting their vocal performances.
It should be noted that Paramount is also the studio that reshot the last third of World War Z for a budget that ballooned to $190 million after the studio deemed the original ending involving Russian lobotomizers cutting up Red Square as unsatisfactory for their PG-13 zombie epic. For the moment though, at least, Jeremy Howard remains the voice of Donatello and Shameless' own Noel Fisher (who has had a fantastic run on that show this season) remains the voice of Michelangelo.
Nothing says "relaunch" like Michael Bay. The producer, who turned quaint 1980s nostalgia for the Transformers cartoon and action figures into a billion-dollar blockbuster juggernaut series, is now producing the live-action TMNT reboot. And he's reuniting with reconciled leading lady Megan Fox if you didn't see the parallel already. Directed by his buddy Jonathan Liebesman (Texas Chainsaw Massacre: The Beginning, Battle: Los Angeles), Bay's new Ninja Turtles movie promises to be a departure from the many cartoons and Jim Henson original films, as the CGI adolescents are now fighting William Fichtner as the Shredder.
Teenage Mutant Ninja Turtles and a half-shell hit theaters on August 8, 2014.
Like us on Facebook and follow us on Twitter for all news updates related to the world of geek. And Google+, if that's your thing!