News
John Wick 4 Confirmed With 2021 Release Date
Yeah, he'll be back. Again. Lionsgate wasted no time giving John Wick 4 the green light.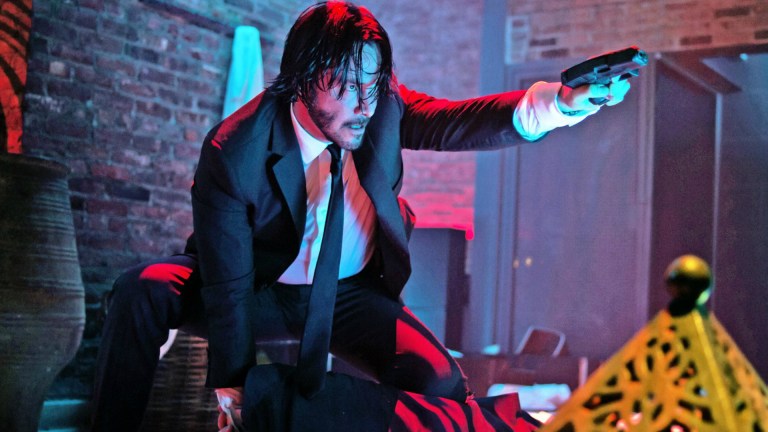 John Wick is on a roll. The third installment of the dog-avenger's franchise, Parabellum, saw a $57 million opening last week, which is a big step up from Chapter 2's $30.4 million, and two large steps up from the original film's $14.4 million, so studio Lionsgate has wasted no time in announcing a fourth movie, setting a release date via their text service marketing gimmick, and letting fans know that Keanu Reeves isn't done with playing Mr. Wick just yet.
"You have served," said the message. "You will be of service. John Wick: Chapter 4 is coming – May 21, 2021."
Ironically, John Wick will be battling the DC Super Pets movie on that date, if neither project budges before then.
We presume that stuntman-turned-director Chad Stahelski will be back for Chapter 4, but there's been no confirmation that he's signed on for it at the time of writing. He does seem to see the franchise as his baby, though, hinting to Inverse that he'll carry on at the helm if things keep going well:
"We react to you. If you spend a billion dollars on Avengers and do $300 million in pre-sales, they're gonna keep making Avengers. If you boycott a shitty movie, they'll stop making them," Stahelski said, before adding "We were one of those odd little properties that got really fucking lucky in today's market of superhero big budget stuff. To come from a tiny, $18 million dollar, kill-20-people over a puppy to where we are now, we're very thankful."
In the meantime, if you're missing the world of John Wick, there's a gun-fu strategy video game on the horizon, and a TV series spin-off about to go into production for Starz, called The Continental. For more on John Wick 3, we spoke with Stahelski about the shooting challenges on the Parabellum set, that crazy horse scene, and his take on the open-ended final scene.
More on John Wick 4 as it breaks.