Reviews
John Waters: This Filthy World DVD review
John Waters: the man behind Hairspray, Serial Mom, Cry Baby. And now? He's got a stand up DVD too...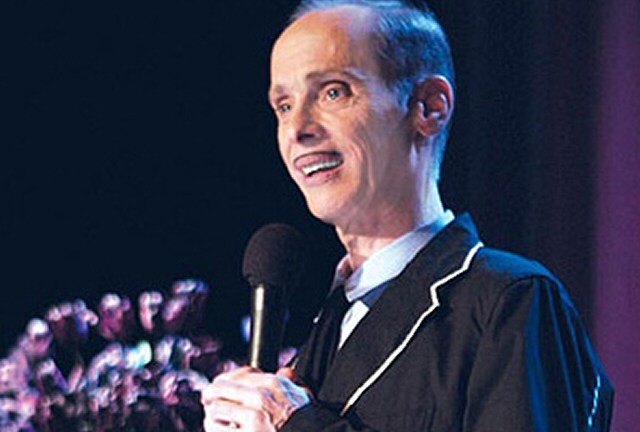 DISTRIBUTOR: Revelation FilmsRRP: £15.99
At first glance the idea of watching a John Waters stand-up show sounds a bit off, however, the Baltimore director has in recent years become something of a general phenomenon and in a lot of circles is probably now better known for the Broadway adaptations of some his work (Cry-Baby, Hairspray) than for the films itself. Then again he was never much of a prolific director and barely shot a dozen movies in a career spanning more than four decades and Serial Mom, arguably his last really successful film, dates back to 1994.
Apart from seeing himself turn into a surprisingly mainstream (and likely very wealthy) commodity with those musicals, he has endeared himself to his more hardcore audience by providing some of the most entertaining audio commentaries ever put to disc. Talking about his highly unusual career has been a very involving pastime for him even going as far back as the 1980s when he hosted film classes in prisons.
John Waters talking about John Waters is a routine that he has now perfected so well that it was just a matter of time before he would make this shtick available to a wider audience: This Filthy World was filmed over the course of two nights at the Harry De Jur Playhouse in New York and sees him talking about his films, influences (I really need to track down some of William Beaudine's poverty row films and exploitation pseudo-documentaries like Mom and Dad (1945)) and, erm, hang-ups (let's just say that after listening to him talk about gay subcultures like the bear community or viewing "blossoms" I am not inclined to check any of those out online).
Throughout the show Waters appears in his trademark clean-cut suit and tie. Seeing his emaciated persona and pencil thin moustache it is hard not to feel a certain amount of sympathy for the parents who mistake him for a child molester attending children's matinees. He presents his stories with a dry witted, morbid, dead pan delivery and though I had a good couple of belly laughs, This Filthy World is not a laugh-out-loud-a-minute comedy fest. Instead it has more of a subtle feel and approach to it and, despite his reputation of being a bad taste trash icon, he surprisingly comes across as very well mannered and in an off-beat way tasteful and even inspirational!
He is a well read book aficionado, recommends not to fuck anyone without a book in their homes and to give Naked Lunch to any seven year old who asks for it. If anyone is old enough to have heard about the book, they're old enough to read it. When he discusses how he shot The Diane Linkletter Story short (1970) the moment he read about her suicide and had it on show before her funeral, it is hard not to follow his advice and grab a newspaper, camcorder and favourite transvestite to shoot a random news subject discussed that day.
The DVD was directed by Jeff Garlin who is better known as a comedian in his own rights for appearances in shows like Curb Your Enthusiasm or Arrested Development, though given the subject matter this hardly required a full blown auteur/director anyway: we have a couple of cameras pointing at different angles to Waters and a few reaction shots from the audience. Nothing more is needed to capture this event, nothing more was shot.
As entertaining as the show overall is, you would want to be at least vaguely familiar with John Waters' work to properly enjoy it. This is not a film to give as a Christmas present to general stand-up comedy fans who are not really au fait with the films he discusses.
For all the rest, this comes highly recommended.