News
John Lithgow to Star as Roger Ailes in Fair and Balanced
Fair and Balanced is a movie about the downfall of Fox News Channel Chief Roger Ailes, as played by John Lithgow.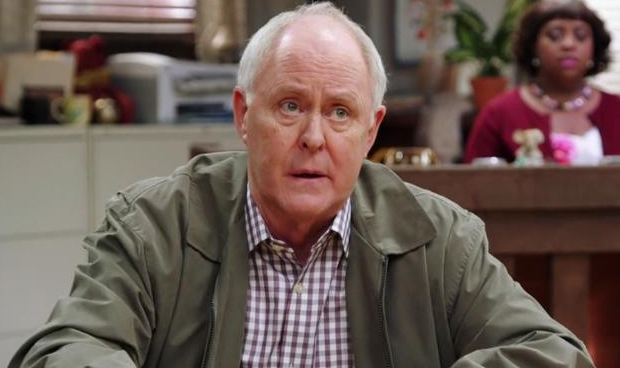 Annapurna Pictures' Fair and Balanced is one of two major projects in the pipeline with designs to dramatize the sexual-harassment-fueled downfall of the politically polarizing figure in late Fox News Chairman and CEO, Roger Ailes. There's a Showtime miniseries, titled The Loudest Voice in the Room, in which superstar Russell Crowe will play Ailes, and there's the aforementioned movie, which has already cast Charlize Theron as Megyn Kelly, the former Fox anchor who added to the allegations in her book.
Fair and Balanced has found its Roger Ailes in the inimitable John Lithgow, reports Variety. Lithgow is a legendary veteran actor who earned Oscar nominations for 1982's The World According to Garp and 1983's Terms of Endearment, famously fought against dancing in Footloose, was memorably zany in beloved cult classic The Adventures of Buckaroo Banzai Across the 8th Dimension and starred in NBC's 1996-2001 zany extraterrestrial sitcom, 3rd Rock from the Sun, just name a scant few of his classic moments. More recently, he appeared in Daddy's Home 2 and Pitch Perfect 3, put on an Emmy-winning run as Winston Churchill on Netflix's The Crown and will remind us all that "sometimes dead is betta" as Jud Crandall in the upcoming remake of Pet Sematary.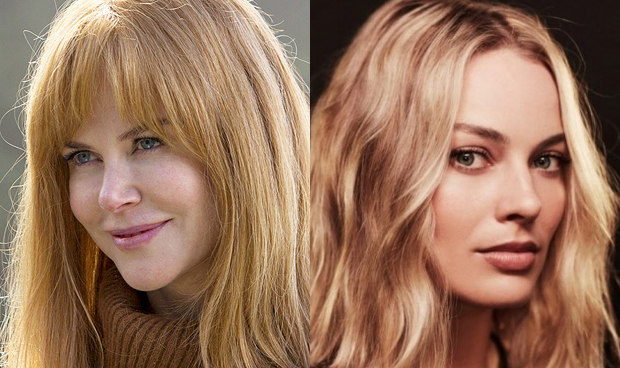 Nicole Kidman recently joined Fair and Balanced to play former Fox News Channel anchor and Fox & Friends co-host, Gretchen Carlson, reports Variety. Additionally, THR is reporting that Margot Robbie has joined the picture, set to play an unnamed Fox News associate producer.
Kidman's role as Carlson – who parlayed winning the 1989 Miss America pageant into a career in broadcasting – will be key, since she became the catalyst for an explosion of allegations against Roger Ailes after filing a lawsuit against the chief for sexual harassment on July 6, 2016, resulting in more accusers stepping forward and even an accusation from FNC primetime stalwart Megyn Kelly (who migrated to NBC the following year). – Ailes stepped down on July 21, 2016, but the ordeal took its toll and he would succumb to a subdural hematoma (exacerbated by hemophilia), passing away on May 18, 2017, at the age of 77.
For Kidman, the 2003 Best Lead Actress Oscar winner for The Hours and star of numerous hit movies over the past few decades, this role comes after recent small screen success as the co-star of HBO's returning Big Little Lies and a run on the BBC/SundanceTV series, Top of the Lake. She'll next be seen on the big screen in the November-scheduled drama, Boy Erased, followed by a DC Comics movie debut as Queen Atlanna, opposite star Jason Momoa, in December's Aquaman.
Robbie comes into the film off a recent Oscar nomination for her lead role in I, Tonya. She has major projects on her docket such as Mary Queen of Scots and Quentin Tarantino's Manson Family movie, Once Upon a Time in Hollywood, as the famously murdered Sharon Tate. She's also eyeing prospective role reprisals for her Suicide Squad DC Comics character, Harley Quinn, in spinoff Birds of Prey, along with a Joker spinoff with Jared Leto, as well as Suicide Squad 2 and the shelved-but-possible female-led team-up project, Gotham City Sirens.
Read the latest Den of Geek Special Edition Magazine Here!
Fair and Balanced will be directed by Jay Roach, who will work off a script by Charles Randolph, who co-wrote director Adam McKay's acclaimed mortgage crisis movie, The Big Short. Roach, who made his mark with comedies like the Austin Powers movies, Meet the Parents/Meet the Fockers and Dinner for Schmucks, also fielded the 2015 Dalton Trumbo biopic Trumbo, in which Bryan Cranston played the historical blacklisted screenwriter, as well as the 2016 HBO TV movie, All the Way, in which Cranston returned for Roach to play president Lyndon Johnson in a film depicting a tragedy-caused ascension to the Oval Office. – While Fair and Balanced has yet to cast Roger Ailes, one could speculate that Cranston might be in the conversation.
Co-star Charlize Theron is also onboard as a producer, joined in that capacity by Beth Kono and AJ Dix via Denver & Delilah. Jay Roach, Charles Randolph and Margaret Riley are also onboard as producers.
We will keep you updated on Fair and Balanced as the news arrives.
Joseph Baxter is a contributor for Den of Geek and Syfy Wire. You can find his work here. Follow him on Twitter @josbaxter.