News
John Lasseter confirmed as co-director of Cars 2
Could Pixar's next project be in a little bit of trouble? And why has John Lasseter just been confirmed as co-director of an animated film arriving in just a year's time…?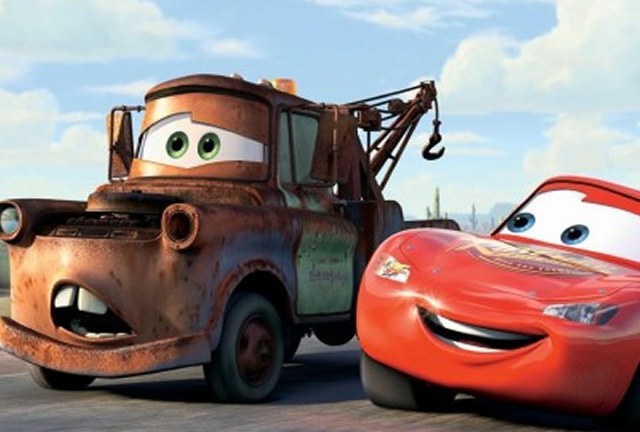 There have been rumours of problems with Pixar's next project post-Toy Story 3 for some time. That movie is Cars 2, the sequel to what pretty much everyone seems to feel is Pixar's weakest movie to date. Yet, it's also the one that's made the firm an absolute fortune in merchandising spin-offs, and releasing a sequel is set to crank that toy market still further.
The film is set to follow Lightning McQueen and Mater the Tow Truck as they traverse the world to take on lots of different races. And it was down to be directed by Brad Lewis for his maiden directorial job.
And yet, it seems not all has been going to plan. It had been reported a while back that John Lasseter, the head of Pixar, of course, was taking a far more hands-on role in the film in recent times. That now appears to have been confirmed with the news that Lasseter will be taking a co-directing credit on the picture. It's his first directing credit since the original Cars, and given that most of his time since then has been spent running the Pixar and Disney animation output, it's amazing the man has the time to get so involved with one feature.
Yet, Cars 2 is a massively important film for Pixar, a company that's still not managed to make a critically panned or commercially unsuccessful movie. And it's also one that's rumoured to have had some quite major problems to resolve.
Now, granted, all animated films seem to go through a dark period where it simply doesn't look like everything's going to hang together. And Pixar itself has experience of bringing a new director on mid-project, when Brad Bird was brought in to take over the reigns on Ratatouille, a film he fundamentally changed in his time on the movie.
Let's face it, too: Lasseter isn't a bad choice to go to if you need another directorial pair of hands on a film.
Cars 2 is still scheduled to arrive next June, and even though you'd hardly call it the most eagerly awaited Pixar project, it's hard not to be interested in it. We'll keep you posted as and when we learn more on the project.