News
John Grisham movies by star rating
He writes decent thrillers, but how do John Grisham books fare when turned into films? Like this…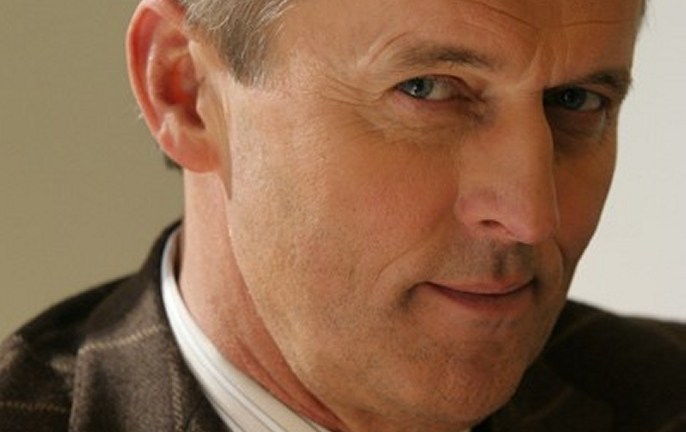 I should confess from the off: I've got a soft spot for John Grisham books. Granted, he's hardly Shakespeare, but he's churned out some really quite good thrillers over the years. Okay, in recent times the quality of his books has dropped, but I quite liked his latest, The Associate, and will no doubt read his next.
For a while in the 1990s, he was also the movie studios' best friend. Tom Cruise took The Firm to box office gold in the 1990s, and when Julia Roberts did the same with The Pelican Brief, studios couldn't option his books fast enough. Joel Schumacher even directed a couple of movies based on Grisham's books.
Eventually, I suspect because Grisham stopped allowing the rights, the gravy train stopped, but there's still quite a collection of movies based on his writing. So let's take a look.
The Firm
In the pro corner: a great score, a great cast, and at heart, an interesting tale of a young lawyer attracted to a practice that soon proves to be more than it seems. On the downside, for reasons unclear, it's over two and a half hours long, and it's long outstayed its welcome by that point. Still, a slick thriller, and the biggest Grisham box office success to date.
The Pelican Brief
The late Alan J Pakula was a terrific director, and the lead cast of Denzel Washington and Julia Roberts were smart choices. But the film itself? A muddled, confusing mess. This one too is nearly two and a half hours long, but the story powering it just isn't good enough to hold it. A turgid waste of time, sadly.
The Client
If anyone reckons writes off Joel Schumacher as a director, then this is as good a film as any to show them. The Client is a more focussed film, with a tighter running time. It also boasts excellent turns from Susan Sarandon, Tommy Lee Jones and the late Brad Renfro. Plus it's based on one of Grisham's better books. The finest John Grisham adaptation to hit the big screen yet.
A Time To Kill
It gave Matthew McConaughey his big screen break, and a meaty role for Samuel L Jackson. And it's a generally good story, dedicating treading racial issues and the story of a wet under the ears lawyer. There's some debate as to how buyable the summation of the film is, but at the least the journey there is slick and well done.
The Chamber
This is where things really started to go wrong. The Chamber was the first box office disappointment based on a Grisham book, and it was arguably his most unconventional tale to date anyway. Gene Hackman is fine in it, and with William Goldman writing the script, you'd think for better things. Goldman, in one of his books, alluded to problems here though, and The Chamber is a bit of a damp mess in the end.
The Rainmaker
Such was the pull of Grisham that they roped Francis Ford Coppola, strictly in director for hire mode, to direct the big screen version of arguably Grisham's paciest book. An early-career Matt Damon gets the leading role, and casting the likes of Jon Voight and Mickey Rourke proves a wise decision. But it's a laborious movie, and not one I've ever had any urge to go back to.
The Gingerbread Man
This one's not based on a book at all, instead being the only story that Grisham has specifically devised for screen. He shouldn't really have bothered, though. In spite of Robert Altman behind the camera and Kenneth Branagh in front of it, The Gingerbread Man, sadly, is just plain dull, with only – again – the strong cast giving it a fighting chance.
Runaway Jury
There were rumours that Sean Connery might have been lured to this, had it been made around the time of the book's publication. Indeed, Joel Schumacher was linked with it too, before he left the Grisham world behind after Batman & Robin was released. Eventually, Kiss The Girls helmer Gary Fleder directed it, and did a fine job. John Cusack is a fine lead, and the supporting cast includes Gene Hackman and Dustin Hoffman. A fine little thriller.
Not seen:Christmas With The Kranks (based on the Grisham book Skipping Christmas)
Coming up: The rumours now suggest that Grisham's latest book, The Associate, is to be adapted by The Departed writer William Monahan. The idea is to lure, yep, Shia Labeouf into the lead role. Ah well.
Also: The Street Lawyer and A Painted House (arguably his worst book) both went to TV, and Grisham also penned Mickey, a little seen sports movie from 2004 starring Harry Connick Jr. It was directed by Police Academy helmer Hugh Wilson.