News
John Carpenter Dismisses Dwayne Johnson's Big Trouble In Little China Film
"They don't give a shit about me and my movie."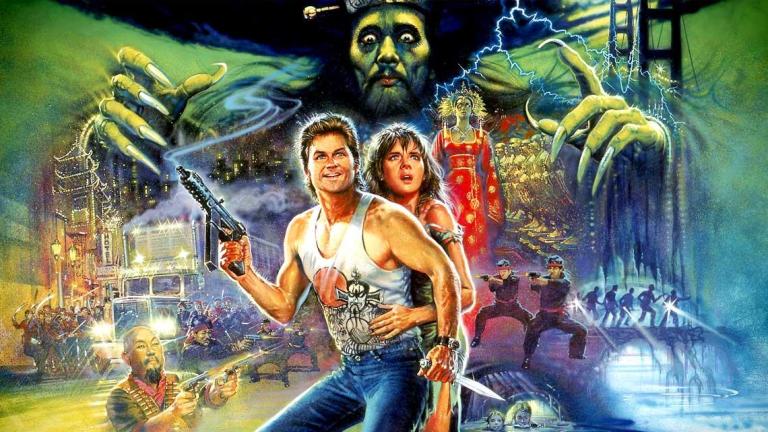 You can always rely on John Carpenter to say what's on his mind. The director of iconic horror flicks like The Thing, Halloween, and The Fog does not hold back when he's asked a specific question, and in the past this brutal honestly has occasionally been viewed as …let's just say 'grumpy.' But if you take into account the decades the man has been in the game and seen countless projects either get blasted by critics before slowly becoming recognized as cult classics, or just get outright hindered by studio interference, maybe you'd be a little 'grumpy' too.
Carpenter didn't hold back in a recent roundtable with CinemaBlend when promoting the new Halloween movie, due out this month. When asked about Dwayne Johnson's forthcoming Big Trouble In Little China sequel, he only had this to say:
"They want a movie with Dwayne Johnson. That's what they want. So they just picked that title. They don't give a shit about me and my movie. That movie wasn't a success."
He's not saying anything we didn't low-key suspect, there, but it's certainly clear that Carpenter has had a lot less involvement in that planned project than Halloween, which embraced his input to the point of commissioning him to provide a brand new score for the film.
Big Trouble In Little China is widely regarded as a bit of a classic (especially at Den Of Geek) but the 1986 Kurt Russell sci-fi action comedy didn't have an easy time of it upon its release, with the studio behind it famously dropping its support for the film and marketing it poorly. Dwayne Johnson's new follow up film has gone a bit quiet of late, so it's hard to say if it'll ever properly get in motion, either.
For his part, Carpenter still has plenty of irons in the fire. We recently reported on his partnership with horror streaming service Shudder, which may be working on a Prince Of Darkness TV series.
Read and download the Den of Geek NYCC 2018 Special Edition Magazine right here!