News
Imperial Dreams Trailer: Netflix Debuts Film That Got John Boyega Cast in Star Wars
Netflix debuts the Imperial Dreams trailer, showcasing the 2014 film that landed John Boyega his Star Wars role.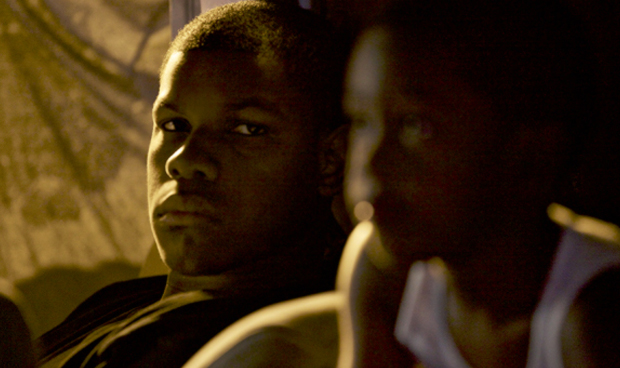 While the idea of a film from 2014 arriving on Netflix might not seem like headline news, the trailer for one such entry in Imperial Dreams might just be an exception. The film, a bleak urban drama starring a pre-Star Wars John Boyega, was a favorite during the 2014 Sundance Film Festival and had been looking for a distributor as recently as a year ago. Since then, Netflix, armed with a new trailer, has stepped up, planning a proper debut for the film that's three years in the making.
Interestingly, while one might attribute Boyega's role in the 2011 sci-fi comedy Attack the Block as being a crucial CV entry leading to his role as Finn in Star Wars: The Force Awakens, it was mostly due to Imperial Dreams. Allegedly, The Force Awakens director J.J. Abrams, who saw the film at Sundance, was so impressed with Boyega's performance, he quickly scooped him up for the Finn role, leaving him unable to properly promote Imperial, putting the film in a bit of limbo. Now, by way of Netflix, the film finally gets its day of distribution.
Imperial Dreams debuts on February 3 on Netflix.
Our original article below as it appeared on January 21, 2016:
John Boyega Shows His Star Wars Chops in Imperial Dreams Trailer
In the very first moment we laid eyes on John Boyega's Star Wars character Finn during the (perplexingly controversial) moment in The Force Awakens' debut trailer when he took off that Stormtrooper helmet, he revealed a face dripping with not only sweat, but clear signs of internal turmoil. When casting the role, director J.J. Abrams needed an actor who could carry such moments and he found it after seeing Boyega in an advance screening of this movie, (coincidentally named) Imperial Dreams!
While Imperial Dreams was first screened over two years ago at the 2014 Sundance Film Festival, where it won the "Best of NEXT Audience Award" that year, the indie pic, directed by Malik Vitthal has been waiting in distribution purgatory after its star, Boyega nabbed a guaranteed star-making role in The Force Awakens. Now, a teaser trailer has surfaced for the film's impending, belated wide release. Indeed, all the pathos-based elements that we saw of Finn are quite apparent in this powerful urban drama.
Taking place in the un-glitzy side of Los Angeles, Imperial Dreams has Boyega playing a 21 year-old ex-con named Bambi who, upon his release from behind bars, is instantly thrust into the responsibility of fatherhood, caring after his young son after his mother also just landed herself into the penitentiary lifestyle. While Bambi has emerged from the clink as a changed man, the peer pressure allure of his former partners in crime and generally unsavory way of life starts to make itself known. Bambi's aspirations of being a writer contrast with his powerfully emotional struggles in dealing with the man he used to be while doing right by his young son. Clearly, fans who saw Boyega as Finn in The Force Awakens will recognize a similarly divided personal journey.
In the meantime, besides the recently delayed Star Wars: Episode VIII set for Dec. 15, 2017, Boyega will soon be back on the big screen alongside names like Tom Hanks, Emma Watson and Bill Paxton in the sci-fi thriller, The Circle, which should settle on a release date sometime in 2016.
Imperial Dreams is still shopping for a distributor. However, seeing as Boyega is a prominent part of a film that (currently at $861 million,) holds the all-time domestic box-office earnings in Star Wars: The Force Awakens, it's a safe bet that a major studio is going to bite soon enough. Check out the teaser trailer below!