News
John Boyega Comments On Possible Attack the Block Sequel
Do you want an Attack the Block sequel? Because we sure do.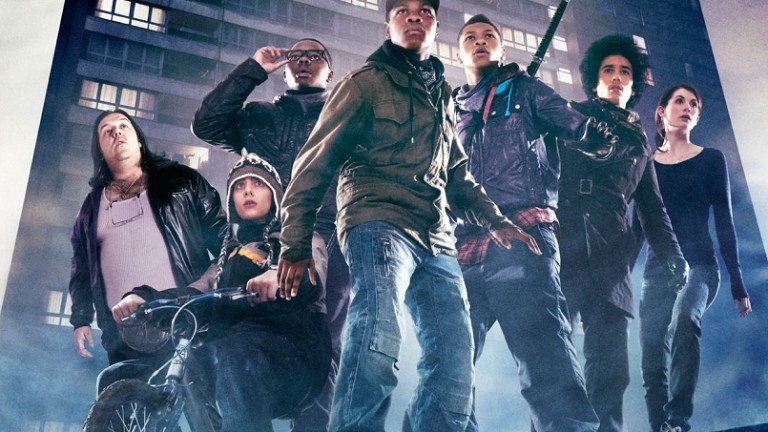 2011'sAttack the Block is not only one of the most underrated science fiction movies of the last decade, its stars would go onto to appear in some of the most celebrated science fiction franchises ever, with John Boyega appearing as Finn in the Star Wars: The Force Awakens and Star Wars: The Last Jedi movies and Jodie Whittaker taking over the iconic role of The Doctor in Doctor Who Season 11.
Written and directed by Joe Cornish, who would go on to helm the recently-released The Kid Who Would Be King, Attack the Block tells the story of a group of teenagers, led by Boyega's Moses, who live on a council estate in South London. When aliens invade their home, they work to defend themselves and their neighbors. Whittaker plays Samantha, one of the boys' neighbors who is mugged by them in the beginning of the film, but who eventually joins forces with the boys to fight for their lives.
With built in fanbases like Star Wars and Doctor Who, not to mention the cult fanbase that Attack the Block has itself, an Attack the Block sequel doesn't sound like such a crazy idea. Boyega doesn't seem to think so, either. This morning, on Instagram, he shared a screenshot of from Attack the Block. When one follower suggested an Attack the Block sequel, Boyega responded: "If the supporters want it then I'll have to get back to Peckham ASAP."
Back in 2011, Cornish spoke to IFC (via Collider) about the possibility of an Attack the Block sequel, saying: "We've had approaches for a remake and a sequel. We've had approaches for a TV show to spin off it. But it's very early days, you know. So it's not out of the question but very early days, and I'd certainly like to do something different for my next thing if I get a chance to do a next thing."
Apparently, Boyega has long been on board with the idea of an Attack the Block sequel. (Same, John. Same.) Cornish said that Boyega has "amazing ideas" for what Moses might be up to. 
"He has this image of a bigger alien attack on London, as if the attack we saw in Attack the Block was just the [first] wave and there's another wave of bigger creatures," said Cornish. "And he described to me this image of Moses leading a whole army of hood kids across the Thames, next to the houses of Parliament."
read more: John Boyega to Star in Sci-Fi Film Hold Back
Cornish continued: "He had an image of Moses on a police horse. You know the police in London who have those horses they use in riots…somehow Moses has got onto one of those horses. So he's on a horse leading this army of South London kids across the river to take on this bigger wave of aliens. So yeah it's really fun to think of stuff like that and what we could do."
So, what do you say, supporters? Are you up for an Attack the Block sequel? Personally, I want definitely to live in the timeline where this is a reality.
Kayti Burt is a staff editor covering books, TV, movies, and fan culture at Den of Geek. Read more of her work here or follow her on Twitter @kaytiburt.