News
Joaquin Phoenix on turning down Doctor Strange
Asked about turning down Marvel's Doctor Strange, Joaquin Phoenix isn't saying much, but does cite what he's looking for...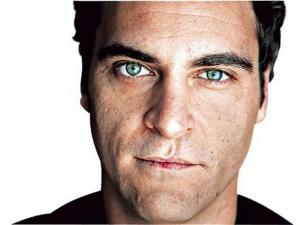 You don't need us to tell you that for many months, Joaquin Phoenix was the apparent frontrunner for the role of Doctor Strange, in Marvel and Scott Derrickson's movie of the same name. At one stage, there were rumours that Phoenix was set to be unveiled in the role at San Diego Comic-Con. More recently though, he passed on Doctor Strange, with Benedict Cumberbatch the current frontrunner.
In a new interview with, cough, Playboy, Phoenix was asked about the film and about negotiations on the project stalling. "I can't talk about it," Phoenix said. "I've met on all sorts of movies throughout the years. What seems appealing about some of them is the idea of pushing myself in a way that's out of my comfort zone. But really, it's what I'm always looking for – good characters, big ideas and a passionate filmmaker. If those things line up with any kind of movie, I have interest in it."
He stayed vague when asked if there was a movie he regretted turning down, perhaps a Marvel project.
"There's only one movie I regret saying no to – except the person who ended up doing it was so good and was absolutely meant to do it, so I don't have any regrets. I'm not going to say which one, but it was a really big hit. It's getting to the point where they're making some pretty decent movies. I thought Iron Man was fantastic," Phoenix said.