News
Joan Rivers: 1933-2014
Queen of caustic comedy Joan Rivers has died at the age of 81...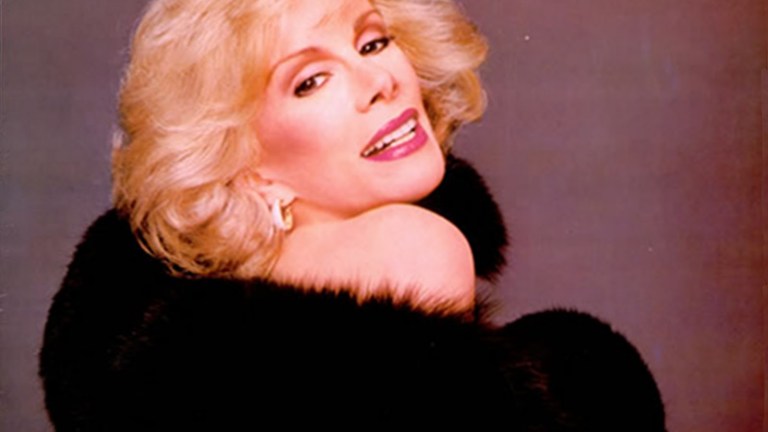 Joan Rivers died today, Aug. 28, at New York City's Mount Sinai Hospital. She was 81.
In a statement, Joan's daughter Melissa Rivers said, "She passed peacefully at 1:17pm surrounded by family and close friends. My mother's greatest joy in life was to make people laugh. Although that is difficult to do right now, I know her final wish would be that we return to laughing soon."
Rivers is survived by her daughter, and grandson, Cooper Endicott, 13. Joan Rivers' husband Edgar Rosenberg committed suicide in 1987 after 22 years of marriage.
Though most people may remember Joan for her current show, Fashion Police, on E! Network, which has been on hiatus since she fell ill, she was a groundbreaking standup comic, writer, author, and even one-time director. Rivers also released several now-classic standup albums including What Becomes a Semi-Legend Most? which hit No. 22 on Billboard and was nominated for a Best Comedy Album Grammy Award.
Joan Rivers was born Joan Alexandra Molinsky in Brooklyn, NY, in 1933. She began her career doing standup in the Greenwich Village scene, a contemporary of Rodney Dangerfield, Richard Pryor, and George Carlin. Rivers wrote jokes for Topo Gigio and broke out nationwide, like all sixties comedians, on The Tonight Show while it was hosted by Jack Paar. When Johnny Carson took over The Tonight Show he hired Rivers as a gag writer. Ultimately, Joan would be Carson's go-to guest host until Johnny shunned her for getting her own show.
Rivers was a long-time supporter of the LGBT community going back to the late 1950s, when she played a lesbian with a crush on Barbara Streisand's character in the play Driftwood. Rivers sued female impersonator Frank Marino for $5,000,000 in 1986. But that was because he was using her jokes. She didn't stay mad anyway, appearing with Marino several times after the beef.
Rivers also appeared on The Ed Sullivan Show, The Carol Burnett Show and put her X on Hollywood Squares. Joan narrated "The Adventures of Letterman" cartoon pieces on The Electric Company.
Rivers appeared in films like The Swimmer in 1968, which starred Burt Lancaster. She wrote the black comedy TV movie The Girl Most Likely to…, which starring Stockard Channing. In 1978, Rivers wrote and directed Rabbit Test, and cast her friend Billy Crystal as the world's first pregnant man.
Rivers will be best known for a long series of "can we talk?" shows where she basically got to do her standup sitting down.