News
J.K. Rowling Teases Harry Potter & The Cursed Child Plot
Who is The Cursed Child? Rowling just gave us some clues...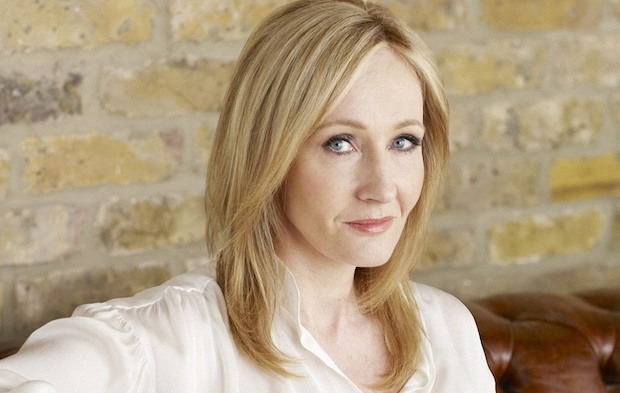 Harry Potter and the Cursed Child, the much-anticipated sequel play to the Harry Potter book series, opens in previews this week in London. J.K. Rowling, playwright Jack Thorne, and director John Tiffany chatted with The Guardian about the genesis of the play, the process of bringing it to life, and what audiences can expect…
The Cursed Child & its focus on the next generation.
We've gotten a brief, vague synopsis for The Cursed Child, but much of the plot is still shrouded in mystery. Rowling, Tiffany, and Thorne did give a few clues about the story and its characters, i particular highlighting the next generation of wizards: Harry and Ginny's son Albus and Draco Malfoy's son Scorpius. Rowling teased:
The epilogue of the seventh book is a very clear pointer as to where I was interested in going. It's very obvious from that epilogue that the character I was most interested in was Albus Severus Potter. And you see Scorpius on that platform.
Time to go back and read that controversial epilogue… Rowling called the play "unlike anything people have seen before," saying of the theatrical experience: "Once people have had this theatrical experience, they will understand why this was the perfect medium for the story."
Director Tiffany also weighed in on the tricky balance between spectacle and story, saying:
[It's] not a bombastic spectacle that makes people sit back. It's hopefully something that pulls you in. It is absurdly ambitious theatrically but it's also about the audience and the imagination, which is exactly what a novelist does as well.
The Cursed Childwill be told in two parts, with most theater-goers attending either a matinee and evening performance or parts 1 and 2 on two successive nights.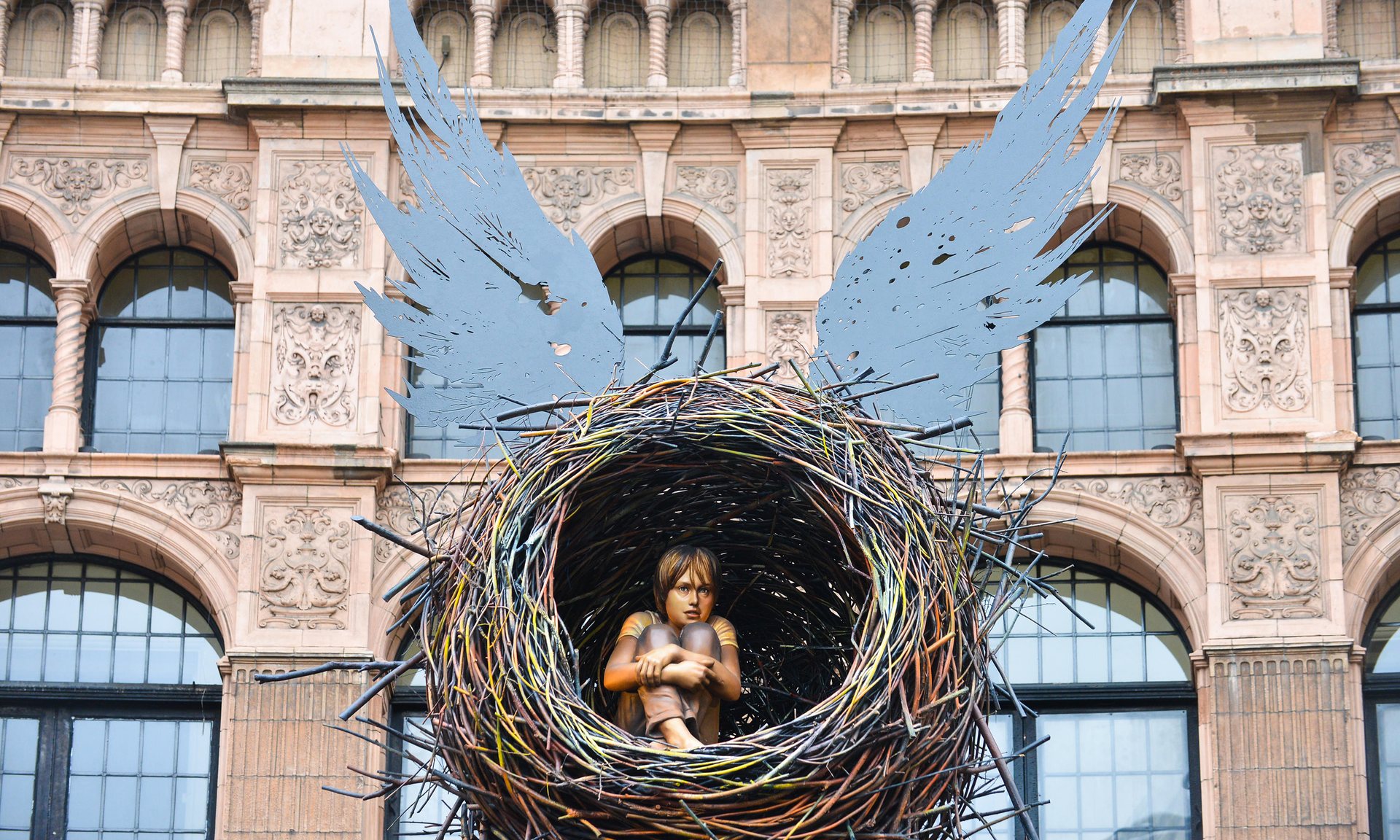 This is Jack Thorne's story.
Though Rowling may be the mastermind behind the world of Harry Potter, and while Rowling and Tiffany may have helped with the plotting of the script, The Cursed Childis Thorne's story. Rowling, who penned the screenplay for upcoming Harry Potter prequel film Fantastic Beasts and Where to Find Them, spoke about the decision to let someone else write the script, saying:
I am not so arrogant that I think when you've got an absolutely top-class playwright offering to do it that I'm going to say, 'Well, I've never done it before but I'll do it.' It's a question of knowing the limits of your own competence. I was reasonably involved in the Potter scripts. I'm more familiar with that world. I felt a degree of confidence writing a screenplay but I had supreme confidence that Jack was going to write the play that I was going to love and he has. So you can't ask fairer than that.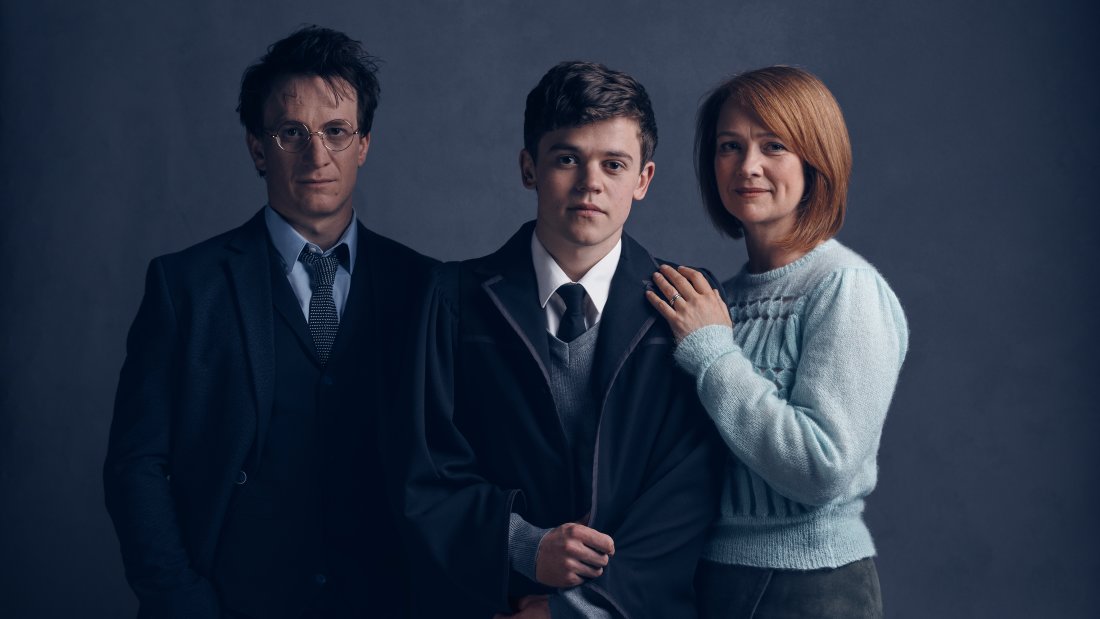 On continuing the story of Harry Potter.
J.K. Rowling has gotten a lot of flak for continuing to build the world of Harry Potter nearly 10 years following the release of the final (?) book in the series, something Rowling fights back against in The Guardian interview, saying:
It was 17 years and just because I've stopped on the page doesn't mean my imagination stopped. It's like running a very long race. You can't just stop dead at the finishing line. I had some material and some ideas and themes, and we three [she nods at Tiffany and Thorne] made a story … But I carry that world around in my head all the time. I am never going to hate that world. I love that world. But there are other worlds I want to live in too. To be perfectly honest, I just feel if I enjoy it, I'll do it – and if I don't, I won't.
Fair enough. 
Cursed Child & Fantastic Beasts and Where to Find Them.
Rowling also spoke about the crossover factor between The Cursed Childand Fantastic Beasts, saying: "It's been amazing because there are roots over there and shoots over here, so it is keeping it very consistent and doing it all at the same time. We are sharing a lot between the worlds."
The events of Fantastic Beaststake place in 1926, while the events of The Cursed Childtake place in roughly present-day. This is almost 100 years apart. It will be interesting to see how the play and/or the film attempt to tie themselves together. Hopefully, it won't be too shoehorned, but it would be nice to see some subtle connections between these two stories that take place a century apart within the same fictional universe.
Harry Potter as a place to belong.
Ultimately, the world of Harry Potter is one that people still want to visit. Tiffany accredits this to the feeling of inclusiveness Rowling's fictional universe perpetuates, saying: "When you're growing up it's very easy to feel lonely and insecure. And what Jo managed to capture, I think, was a world which made those people feel less lonely."
Rowling echoes this sentiment, voicing why she thinks, even after all of these years, the world of Harry Potter holds such widespread, sustained appeal:
The big reason why people loved Potter was that it felt like it could be. That sense that there is more to the world. Just on the other side. Even within touching distance. There's more. It is the promise of another world and it doesn't have to be a magical world but to a lonely child or an insecure person or anyone who feels different or isolated, the idea of having a place where you do belong is everything.
To learn more about Harry Potter and the Cursed Child, check out our roundup of everything we know. To dive into the world of Fantastic Beasts and Where to Find Them,here's all the news we've gathered about the upcoming film.