News
J.K. Rowling Takes Fans Behind the Scenes of Harry Potter & The Cursed Child
The Harry Potter sequel play will open in London in July, with preview performances in June.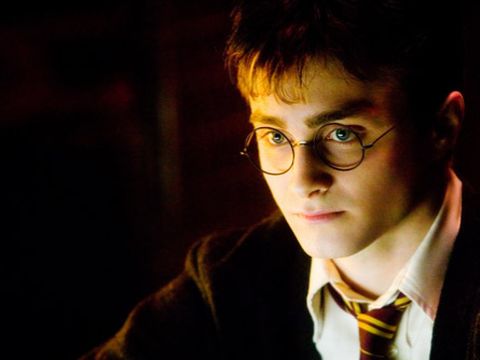 According to the countdown on the play's official site, the first performance of Harry Potter and the Cursed Childis happening in 41 days (on June 7th, with the possibility of public dress rehearsals before then). Though much of the plot for the Harry Pottersequel play is shrouded in secrey — we know it will take place 19 years after The Deathly Hallows,feature an adult Harry, Ron, and Hermione, and include Harry's son Albus as a main character — J.K. Rowling takes us behind-the-scenes with this video from Hypable…
We don't get any plot details in the video, but we do get a glance at plenty of wand work from both the older and younger cast members (including a duel-like moment between husband and wife Ron and Hermione). We also get a brief conversation between J.K. Rowling, director John Tiffany, and scriptwriter Jack Thorne. (Thorne may be one of the most prolific writers out there right now. He is the man behind the scripts for The Last Panthers, This is England '90, and the upcoming His Dark Materials TV adaptation and Sandmanfilm adaptation.)
As actors practice in the background, the trio gab about the magic of theater and how every performance will be unique for that night's audience — especially in the case of the pre-July 30th preview performances. Theater previews give the cast and crew a public chance for performance with the intent of making any changes to the play before inviting critics to see it. As is a creator's wont, Rowling makes a no spoilers pitch:
One of the things that I've valued most about the Potter fandom is that a community they have really looked after each other. People have each other's backs, it's a special thing. It's for that reason more than any other I would like, if we can, to manage to keep our secrets. This will be such an incredible theatrical experience that I would love us to be able to surprise people and move people in a natural way that a story should surprise and move people.
The Cursed Childopens officially on July 30th, with the book form of its script being released the following day for fans who cannot make it to London to see the play. Here is the official synopsis:
It was always difficult being Harry Potter and it isn't much easier now that he is an overworked employee of the Ministry of Magic, a husband and father of three school-age children. While Harry grapples with a past that refuses to stay where it belongs, his youngest son Albus must struggle with the weight of a family legacy he never wanted. As past and present fuse ominously, both father and son learn the uncomfortable truth: sometimes, darkness comes from unexpected places.