Features
JJ Abrams, Star Wars & Star Trek: a few thoughts
With JJ Abrams seemingly landing the Star Wars job, Simon ponders whether he's the right choice, and where does it leave Star Trek?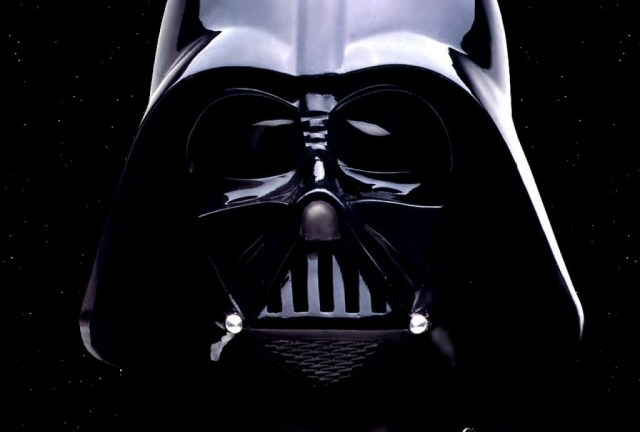 By now, you're probably more than likely aware that Disney appears to have settled on its choice to direct the next Star Wars movie. News broke last night that JJ Abrams had become the clear frontrunner, and that he was set to be installed as the man to make Star Wars: Episode VII.
We should say right up front that neither Abrams nor Disney has of yet confirmed the news. But there appears to be substance to the reports, and it's looking very much as though Disney has found its director. [Update: on the 25th January, Disney confirmed the news.]
The Star Wars director rumour mill has been going around in circles ever since it was announced that Disney had bought Lucasfilm up, and that Episode VII was to be the first fruit of the deal. Speculation seemed to be dealing with every living successful director, in near alphabetical order, but if The Wrap's report is correct, one or two names got a lot closer than others.
Ben Affleck, for instance, was reportedly in contention for the job. Slashfilm meanwhile reports that rumours of Matthew Vaughn being in talks weren't that far wide of the mark. Vaughn reportedly was looking to cast Chloe Grace Moretz in his take on Star Wars, although again, there's no confirmation as to that.
It looks as though Steven Spielberg may have had an influence though in the final decision to go with Abrams though. The two worked together on Super 8, and Lucasfilm chief Kathleen Kennedy is Spielberg's long-time producing partner. Spielberg reportedly was "instrumental" in Kennedy's choice of Abrams, according to Slashfilm.
It's no secret that Abrams is a massive Star Wars fan, although he's been traditionally coy about the project in the past. Abrams isn't one to talk about things until they're ready to be talked about, and towards the end of last year, he was quoted as saying that he believed "I will be going as a paying moviegoer", playing down any reports of him doing the movie.
Gauging early fan reaction to the news, Abrams is, on the whole, proving to be a popular (but clearly not unversally so) choice. Granted, there are more than a few lens flare comments doing the rounds (and not unfairly), but the manner in which Abrams successfully rebooted the Star Trek franchise has not gone unnoticed. Star Trek Into Darkness remains one of the most anticipated films of 2013, and Abrams is nearing the end of post-production on that. You can guess what questions he's going to be asked on the press tour for the movie.
Star Trek Into Darkness is just the fourth film (five, if you count the cinematics of the Lost opening episodes) that Abrams has directed, but each project that he's tackled has had ingredients that serve him well for his next job. Mission: Impossible III was hardly a small movie to make your feature directing debut on, and from the off he was dealing with big actions sequences, a big star, and delivering a massive blockbuster to schedule and budget. Star Trek we'll come to in a minute, but we wonder if the smash-hit Super 8 might just have been the key here.
The early train crash in that film remains one of the most impressive special effects sequences we've seen in recent years. What makes it work is that Abrams shoots it in a way that makes you feel that human beings are actually at the heart of it, and are more important than the incredibly impressive effects going off around that. After the Star Wars prequel trilogy, that's something urgently required.
It should be said that not everyone has been bowled over by what Abrams has achieved with the Star Trek films. There's a core of Trek fans who feel he took the film away from the feel and style of the show too much, and there's certainly an argument there (there's certainly a lot of strength of feeling to to the debate too). However, Star Trek was one of the most exhilirating blockbusters of recent years in this writer's view at least, and it's a film that stands up to numerous rewatches.
Perhaps most of all with Star Trek, Abrams made a film that, to a degree, branched a chunk of the older audience of the franchise, whilst attracting and bringing in a lot of new fans. That's ultimately the ingredient that Disney will have been looking for here, and whether you're a fan of his work or not, it's hard not to feel that Abrams ticks many of the right boxes for what Star Wars need to do now.
Where this leaves Star Trek remains to be seen. Assuming that the Star Wars news is confirmed, it's hard to see Abrams committing to make Star Trek 3 anytime soon. Appreciating that there's been a four year gap between the two films, it's not unfeasible that Paramount will hang around until 2017 to get a new film in the series. Would Abrams alternate the two universes, and will he do more than one Star Wars film? We couldn't tell you, especially as the official Episode 7 director announcement isnt with us yet. We can but speculate that, if he didn't want to juggle two massive movie franchises (three, if you count his continued Mission: Impossible involvement) and his TV projects, that Star Trek 3 might see Abrams move to a producing or overseeing role, with a gap opening up as to the director of the next Trek adventure. If that happened, at the very least we can all recycle our Star Wars wishlist, and start linking the likes of Matthew Vaughn, Ben Affleck and Duncan Jones with a new Trek movie.
There are still clearly quite a few unknowns here, although with Disney looking to have Star Wars: Episode VII in cinemas in the summer of 2015, time isn't necessarily on it side at the moment. Michael Arndt is penning the script, and physical production will need to begin later this year or early next, especially given the extensive post-production work involved in a Star Wars movie. Therefore, things should formally start to be announced sooner rather than later.
As we wait for that to happen, we do suspect that the bottom line is arguably this: if we'd all been told 12 months ago that Star Wars: Episode VII was pressing ahead, and that JJ Abrams was directing instead of George Lucas, how many wouldn't have jumped at that?  We certainly would have done, and we're pretty sure we're not alone…
Follow our Twitter feed for faster news and bad jokes right here. And be our Facebook chum here.