News
JJ Abrams and Roberto Orci talk Star Trek sequel
When can we expect the next Star Trek film, and just what kind of issues will it be dealing with? JJ Abrams and Roberto Orci have been talking…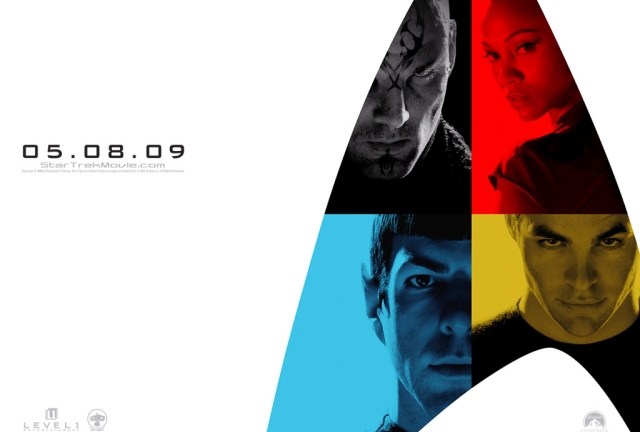 On reflection, there was simply no blockbuster released this summer that came close to beating the two hours that JJ Abrams packed onto the screen with his Star Trek reboot. A massive critical and commercial success, it's seen the Star Trek franchise attracting the kind of mass appeal that Paramount Pictures surely hoped for when it greenlit the movie, but perhaps barely dreamed it'd get. And while some hardcore Star Trek fans had problems with the film, at the very worst there was an appreciation that JJ Abrams and his team hadn't forgotten them, as feared, when putting his reboot together.
Inevitably off the back of the film's staggering success, talk has turned to a sequel, which Paramount is understandably quite eager to get off the ground. Furthermore so, it seems, is Abrams himself. He's been dropping some hints as to which way he's likely to take the film in an interview he and screenwriter Roberto Orci (who, with Alex Kurtzman, wrote the reboot, and the pair are engaged – see what we did there? – to do the sequel too) gave to the Los Angeles Times.
First and foremost, the target release date for Star Trek 2/Star Trek 12 (choose which one you prefer) is going to be the same summer of 2011 that we were reporting yesterday is already crammed to the rafters with big films.
Abrams said that "The ambition for a sequel to 'Star Trek' is to make a movie that's worthy of the audience and not just another movie, you know, just a second movie that feels tacked on." He continued: "It needs to tell a story that has connection to what is familiar and what is relevant. It also needs to tell it in a spectacular way …. There needs to be relevance, yes, and that doesn't mean it should be pretentious."
Meanwhile, Orci noted that they'd only had two meetings about the next film, and reiterated the desire to focus on contemporary themes. "We're trying to keep it as up-to-date and as reflective of what's going on today as possible. So that's one thing, to make it reflect the things that we are all dealing with today."
When pushed a little by the L.A. Times as to whether this would see a story dealing with a politically driven war with the Klingons, or a terrorist threat of sorts, Orci responded by saying,"Well yeah, those are the kind of issues we're talking about."
You can read the full piece, and further quotes from the pair, right here. 
Also on the Star Trek sequel, Damon Lindelof, of Lost fame, has been added to the screenwriting team.
And on a separate, but not unrelated note, Patrick Stewart has ruled out the return of Jean-Luc Picard in anything other than a cameo role in a future Star Trek adventure. The actor told CNN, "I feel that I have left behind a legacy as Picard. In my head and heart, I've moved on."