News
Jim Broadbent Joins Robert Downey Jr. in The Voyage of Doctor Dolittle
The Oscar-winner Broadbent will join Iron Man's Robert Downey Jr. in an adaptation of Hugh Lofting's children's book.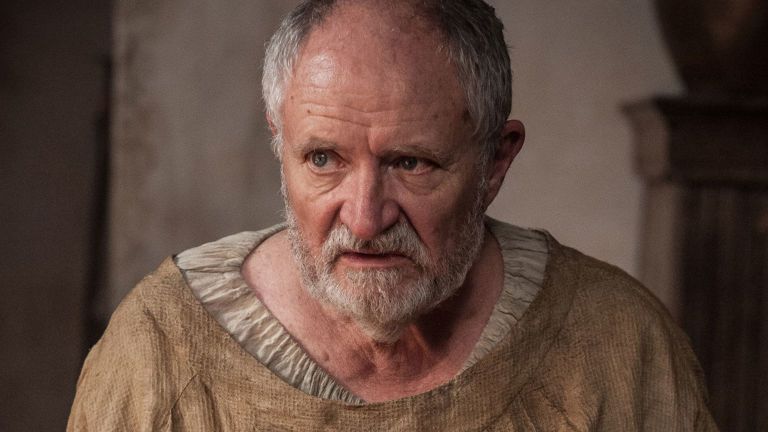 UPDATE: According to Variety, Oscar winner and recent Game of Thrones cast member Jim Broadbent has been cast in Universal's The Voyage of Doctor Dolittle opposite Robert Downey Jr. The two veteran actors will also share the screen with newcomer Harry Collett (Dunkirk). No word yet on who Broadbent or Collett will be playing.
Original Story: Robert Downey Jr. will grunt, squeak, squawk and talk with the animals in Universal's upcoming The Voyage of Doctor Dolittle. The film will be directed by Stephen Gaghan (Syriana, Gold) based on a screenplay he wrote that had an earlier draft written by Tom Shepherd. Universal won the rights after a competitive battle for the project.
The Voyage of Doctor Dolittle is based on the character from Hugh Lofting series of children's books from the 1920s, The Story of Doctor Dolittle, The Voyages of Doctor Dolittle and Doctor Dolittle's Circus.
It was first made into a film in 1967 when Richard Fleischer directed the musical Doctor Dolittle starring Rex Harrison. Eddie Murphy played the eccentric former physician in the 1998 Dr. Doolittle and its 2001 sequel, Dr. Dolittle 2.
Robert Downey Jr. was most recently seen as Tony Stark in Captain America: Civil War and Avengers: Age of Ultron. He will next be seen as Iron Man in the upcoming Spider-Man: Homecoming. He is also set to be featured in Avengers: Infinity War, which will hit theaters in 2018.
Gaghan is next scheduled to direct The Division, a film adaptation of the Ubisoft video game. He also wrote the screenplay.Gaghan won an Oscar for his screenplay for Steven Soderbergh's Traffic. He also wrote and directed Syriana. His last film was Gold, which he wrote and directed, and which starred Matthew McConaughey.
The Voyage of Doctor Dolittle will be produced by Susan Downey for Team Downey, along with Joe Roth and Jeff Kirschenbaum for Roth/Kirschenbaum Films.
SOURCE:  THR