News
Jigsaw: The Eighth Saw Movie Trailer Arrives
All the bloody pieces are fitting into place as Jigsaw, formerly Saw: Legacy, releases its first trailer.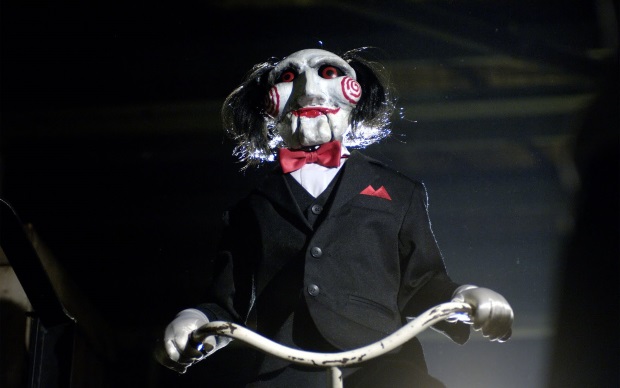 The producers of the Saw franchise are hacking away at their legacy. Saw 8 will be called Jigsaw when it cuts its way to theatrical release. Saw 8 was being produced under the working title Saw: Legacy. "Jigsaw" is death trap serial killer John Kramer's (Tobin Bell) nickname.
The new title suggests that this could be a new beginning for the Saw franchise, whose cancer-stricken life affirming murder died during the seventh installment. Jigsaw will be set ten years after the end of that investigation. That wasn't the only time he met his end. The character also died in Saw 3. That death didn't make the cut.
Jigsaw Trailer
Here's the first Jigsaw trailer, which shares plenty of creepy highlights for fans to enjoy.
Jigsaw Poster
The debut Jigsaw poster sports the ominous image of a mask (at least, that's what we hope it is,) hanging on a wall, signaling the revitalized return of the Saw film franchise with this eighth entry in the series.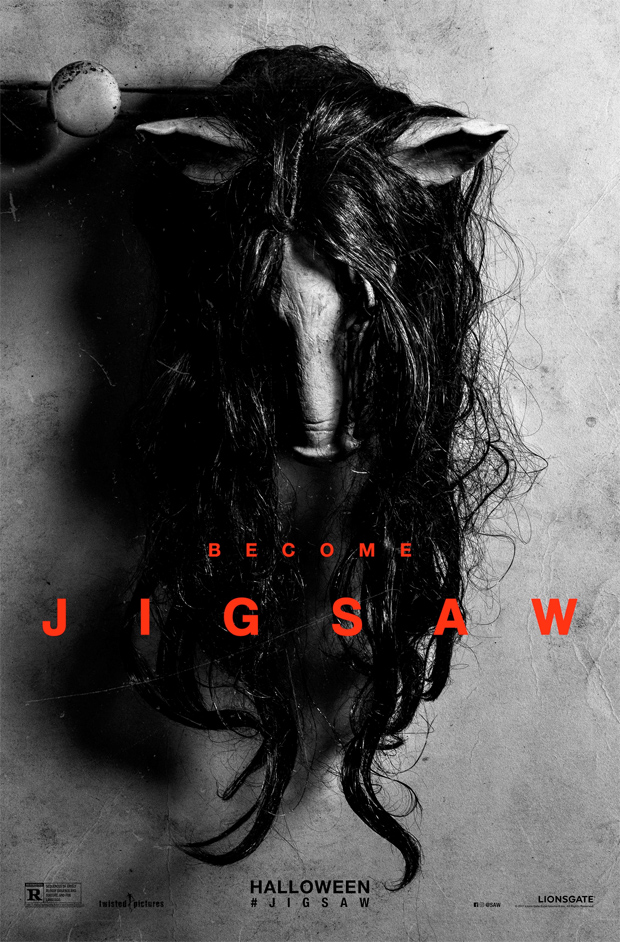 Here's the official synopsis:
Bodies are turning up around the city, each having met a uniquely gruesome demise. As the investigation proceeds, evidence points to one man: John Kramer. But how can this be? The man known as Jigsaw has been dead for over a decade.
Jigsaw was directed by Michael and Peter Spierig from a screenplay by Josh Stolberg and Pete Goldfinger. Tobin Bell plays the serial killer who makes life worthwhile for his victims. The film also stars Mandela Van Peebles, Laura Vandervoort, Brittany Allen, Callum Keith Rennie, Matt Passmore, Hannah Emily Anderson, Josiah Black, Shaquan Lewis, Michael Boisvert, and James Gomez.
The first Saw movie came out in 2004, It was directed by James Wan.
Jigsaw Release Date
Jigsaw is currently in post-production. It will hit theaters on October 27, 2017.
Read and download the full Den of Geek SDCC Special Edition magazine here!