News
Get Out's Daniel Kaluuya and Lakeith Stanfield to Star in Black Panther Biopic
Black Panther's Ryan Coogler is producing activist biopic Jesus Was My Homeboy, starring Get Out's Daniel Kaluuya and Lakeith Stanfield.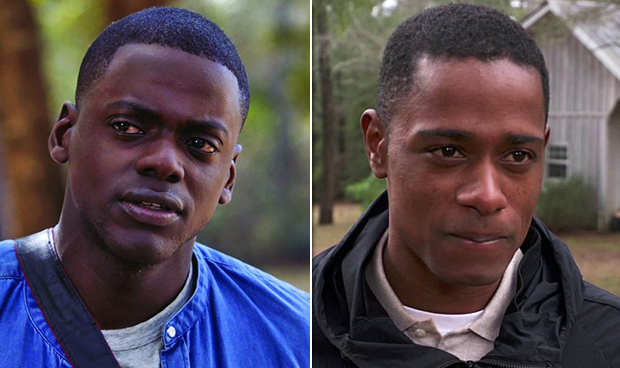 Fans of the groundbreaking horror of 2017's Get Out will be delighted to hear that Daniel Kaluuya and Lakeith Stanfield will soon reunite for a big screen effort. While we're not talking about a sequel, the effort in question, a biopic, will pit the two in an adversarial manner almost akin to their roles in the hit film. Moreover, said biopic will see the involvement of Black Panther director Ryan Coogler!
The duo of Get Out cast members are in talks to co-star in a fact-based drama called Jesus Was My Homeboy, reports Deadline. Kaluuya will star as famously-martyred Black Panther Party member Fred Hampton, and Stanfield will portray his proverbial Judas, William O'Neal, who betrayed Hampton to the FBI. The film is set to follow the meteoric rise of the 21-year-old Hampton through the organization's ranks, culminating in his controversial death during a 1969 tactical raid carried out with information provided to the FBI O'Neal. Interestingly, the events of the film will reportedly unfold through O'Neal's perspective.
Ryan Coogler, the acclaimed director of Black Panther, Creed and Fruitvale Station, is onboard this particular Black Panther picture as a producer, joined in that capacity by Charles D. King's MACRO shingle (of Sorry to Bother You, Mudbound and Fences). However, the director's chair will be occupied here by Shaka King – of TV shows High Maintenance and People of Earth, as well as the 2013 comedy film, Newlyweeds – who will also produce, working off a script that he co-wrote with Will Berson (Sea Oak). They will be joined by executive producers in Sev Ohanian, Zinzi Coogler and MACRO's Kim Roth and Poppy Hanks.
While the title, Jesus Was My Homeboy, sounds like something ripped from a humorous novelty t-shirt, the film that bears the title will be anything but a comedy. Indeed, the charismatic activist, Hampton, rose to the position of chairman of the Illinois chapter of the Black Panther Party, and quickly became the focus of dangerous attention from within and without the organization, culminating in his betrayal by FBI informant O'Neal, who provided details that led to the fateful raid in which Hampton was shot – in unquestionably suspicious circumstances – twice in the head at point blank range, giving fuel to the belief of a state-sponsored assassination.
The project is yet another feather in the cap of star Daniel Kaluuya, the London-born actor who, coming off the success of Get Out, fielded an appearance in Coogler's Black Panther, followed by the Steve McQueen-directed drama, Widows, and is currently filming a drama called Queen & Slim. His co-star here, California-born actor Lakeith Stanfield, is also fielding a surging career with his role on the hit FX drama series, Atlanta, as well as film appearances in The Girl in the Spider's Web and upcoming roles in rom-com Someone Great, Adam Sandler crime-comedy Uncut Gems and, most notably, director Rian Johnson's Daniel Craig/Chris Evans-headlined mystery movie, Knives Out. Of course, Ryan Coogler, onboard here as a producer, is busy at work preparing for his directorial return for Black Panther 2.
We will keep you updated here on Jesus Was My Homeboy as the news arrives!
Joseph Baxter is a contributor for Den of Geek and Syfy Wire. You can find his work here. Follow him on Twitter @josbaxter.