News
Jessica Chastain Movie Eve Loses Director After Assault Revelations
Jessica Chastain will star and produce upcoming action film, Eve, which is now in need of a writer/director.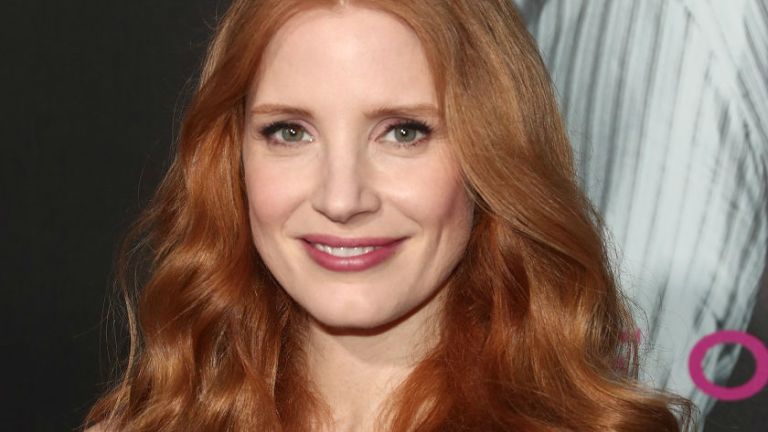 Sometime after Jessica Chastain slays (presumably) an evil clown in It: Chapter Two next fall, she'll be ready to take on her next acting challenge: action star.
According to a Variety report, Chastain signed on to produce and star in Eve, an action film from writer and director Matthew Newton (more on him later). Details of the plot are being kept under wraps but whatever the action requires, surely Chastain is up to the task. She's already taken down bin Laden after all in Zero Dark Thirty. No, I have no conception that movies and real life aren't the same thing, why do you ask?
Eve Director
In the latest news, Eve has already hit a formidable pre-production snag. That's because writer/director Matthew Newton just dropped out of the film in the aftermath of revelations of assault and domestic violence that came to light, notably in a Care2 petition demanding his removal. Newton wasted little time tendering his resignation, explaining in a statement (via THR):
"Yesterday I notified Jessica Chastain and the other producers on the film Eve that I will be stepping down as director. Since the announcement of this film, the responses, which are powerful and important, have not fallen on deaf ears. I am profoundly aware that I have a responsibility to lead where I have failed in the past."
Newton is an up and coming Australian writer, director and actor whose fourth film, Who We Are Now, was picked up by FilmRise after premiering at the Toronto Film Festival last year. While he faced promising prospects with the Eve gig, his subsequently revealed past involves multiple instances of assault, with a 2010 incident in which then-fiancée Rachael Taylor (Trish Walker from Jessica Jones,) accused him of "two unprovoked assaults." Before that, there was a 2007 incident in which his previous fiancée, Brooke Satchwell, accused him of assault, for which he plead guilty. As Newton further explains in the statement:
"I can never undo the harm that I've caused the people I've cared about and I carry that shame and responsibility with me every day. Over the past eight years I have been working extensively with healthcare professionals to help me overcome my addiction and mental health illness. For the past six years I have lived a quiet and sober life. All I can do now is try to be a living amends and hopefully contribute to the positive change occurring in our industry."
Chastain is producing the film alongside partner Kelly Carmichael via their Freckles Productions imprint. Nicolas Chartier and Dominic Rustam will also produce. Before Newton's shameful past came to light, Chastain and Carmichael were excited about his acquisition, expressing in a joint statement:
"Matthew is wonderfully adept at crafting complex and relatable characters. We've been fans of his work and are so thrilled to be partnering with him and Voltage on Eve."
…They'll probably need to walk that one back.
Eve Details
While plot details are indeed scarce, Chartier, in his statement to Variety at least confirmed that Chastain will be playing the title character, saying "Matt Newton wrote a wonderful new character in Eve and Jessica Chastain will once again deliver an amazing performance." 
Read the latest Den of Geek Special Edition Magazine Here!
Interesting. The name "Eve" along with the genre suggests some kind of femme fatale action flick a la Atomic Blonde but that conjecture can come later. For now just enjoy that we'll get more Chastain even after It: Chapter Two and Dark Phoenix.
Between this and BBC America's Killing Eve, it's been a fantastic year for Eves. Perhaps Eve 6 will drop a new album next or Adam will finally admit he's the one who ate the damn apple.