News
Jeremy Renner to Produce and Star in Doc Holliday Movie
The Avengers' Hawkeye will put down his bow for a six-shooter.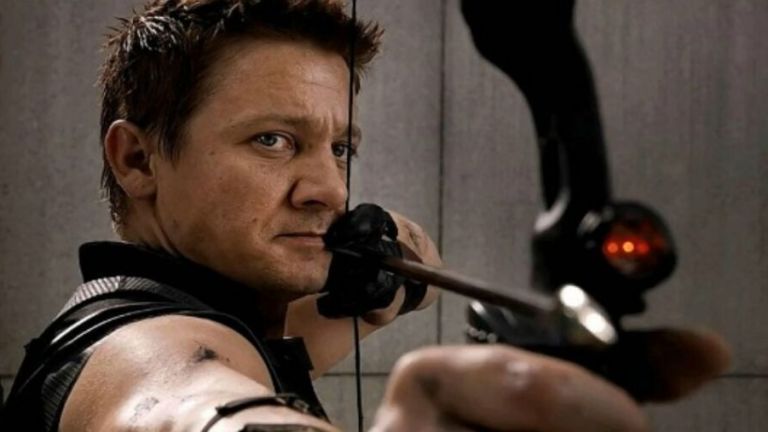 Jeremy Renner plans to produce and star in a movie about the life of legendary gunslinger Doc Holliday, according to the Tracking Board.
The film will be based on two novels by Mary Doria Russell, Doc and Epitaph: A Novel of the O.K. Corral, which document Holliday's life from his days as a dentist to his stand with Wyatt Earp during the infamous shootout in Tombstone, Arizona.
Born in Georgia in 1851, John Henry "Doc" Holliday graduated from the Pennsylvania College of Dental Surgery and started a practice in Atlanta, but was diagnosed with tuberculosis. Surmising that the climate of the American Southwest might be easier on him, he moved to Arizona where he became a gambler and struck up a friendship with Wyatt Earp.
Holliday and Earp eventually found their way to Tombstone where the city marshal, Wyatt's brother Virgil, deputized Holliday in his fight against some local outlaws. The situation came to a head with the gunfight at the O.K. Corral. Holliday survived and ultimately settled in Colorado, where his disease finally claimed him at the age of 36.
The colorful dentist-turned-gambler-turned-lawman has been played many times on film and TV, most notably by Victor Mature in John Ford's My Darling Clementine (1946), Kirk Douglas in Gunfight at the O.K. Corral (1957), Val Kilmer in Tombstone (1993) and Dennis Quaid in Wyatt Earp (1994). Adam "Batman" West played him on three separate TV shows, and he even showed up in a Star Trek episode, "Spectre of the Gun," where he was portrayed by Sam Gilman.
Now Renner, a two-time Oscar nominee for The Hurt Locker and The Town, will play the Old West legend. That's after he finishes his stint as Hawkeye in Avengers: Infinity War and Avengers 4, as well as a comedy called Tag. He'll also be seen onscreen this summer in The House and in Wind River opposite his Avengers co-star Elizabeth Olsen.