News
Jeff Goldblum and Bill Pullman return for Independence Day 2
Will Smith is unlikely to return for Independence Day 2, but some familiar faces will be back...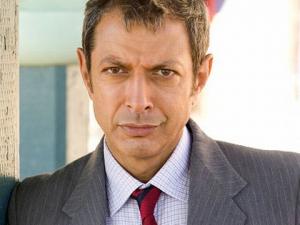 Earlier in the week we passed on the news that Will Smith wouldn't be starring in Independence Day 2 as he's deemed "too expensive" and too big a name for the movie. However, one returning cast member who isn't deemed to be too pricey for the picture is the magnificent Jeff Goldblum who Roland Emmerich has confirmed will be appearing in the new movie.
Goldblum will return to the role of computer genius David Levison. Furthermore, it would also appear that Bill Pullman will be returning as well. That said, it's unlikely that President Whitmore will still be occupying 1600 Pennsylvania Avenue so it will be interesting to see what his character will be up to this time.
In the Q&A where the above information was revealed, Roland Emmerich said that although Smith would be unlikely to star in the movie, he holds out hope for him to appear in a cameo.
Independence Day 2 is set for release on July 3rd 2015.
Like us on Facebook and follow us on Twitter for all news updates related to the world of geek. And Google+, if that's your thing!