News
Jean-Claude Van Damme and Dolph Lundgren Buddy Up for Black Water
Action movie perennials will team up for the first time in Black Water.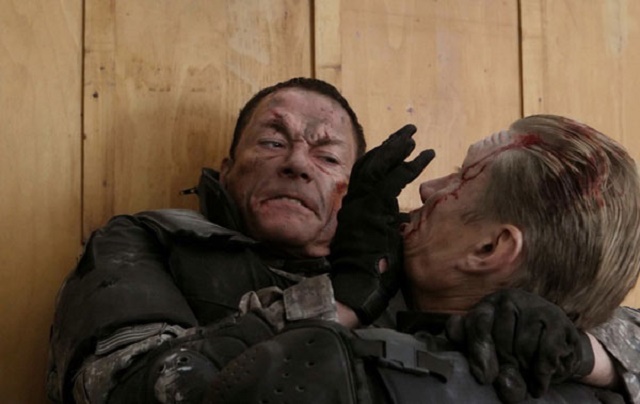 Jean-Claude Van Damme and Dolph Lundgren will be on the same side for the first time in their action filled careers. The two almost-iconic action stars will co-star in the upcoming action thriller Black Water. The screenplay was written by Chad Law and the search is on for a director.
In Black Water, Van Damme will play a deep-cover agent in deep waters. He is being held in a black site prison that the CIA runs on a submarine. There is no word on Lundgren's character, but we assume he will be able to tread water.
Van Damme and Lundgren paired as adversaries in the military action movie Universal Soldier and its follow-up Universal Soldier: Regeneration. 
Van Damme currently stars on the comedy series Jean-Claude Van Johnson at Amazon. He recently appeared in Kickboxer Vengeance. Lundgren, who broke onto the big screens as Russia's pumped up heavyweight who squared off against Sylvester Stallone in Rocky IV, is a recurring baddie on TV's Arrow this season.
Black Water is being produced by Richard Switzer for Dawn's Light Media, in conjunction with Tyler Konney. The pair worked with Lundgren when he starred with Denise Richards in Altitude and recently got a finance deal on the Josh Hutcherson-Alexandra Shipp horror comedy Tragedy Girls. The film is being executive produced by Alexander Ferguson and Jason Cherubini.
SOURCE: THR