News
J.C. Chandor Talks Netflix at the Oscars and Future of Cinema
Oscar nominee J.C. Chandor, who's new action-thriller is a Netflix release, shares his concerns about the Netflix-Oscars debate.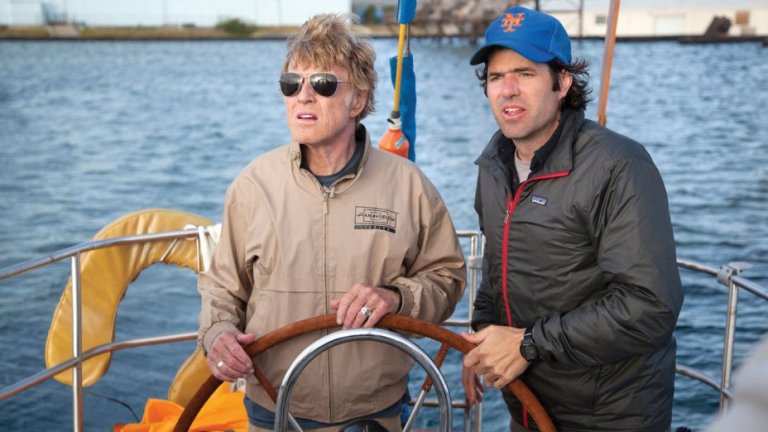 J.C. Chandor is no stranger to awards season. His first feature as writer-director, Margin Call, earned a Best Original Screenplay nomination at the Oscars, while follow-ups including All is Lost and A Most Violent Year ran the awards circuit with the former winning a Golden Globe for its score. Yet the director now looks back on those early efforts of placing awards on a pedestal with some apprehension, especially as his latest effort, Triple Frontier, is the long-gestating white-knuckled action-thriller that never would've aimed at awards competition… even before it became a Netflix Original release.
It is also at a Netflix junket where I sit down with Chandor just a day after it became public that Steven Spielberg was reportedly going to the Academy of Motion Picture Arts and Sciences' Board of Governors to prevent Netflix from so easily competing at future Oscar ceremonies. (Netflix's Roma took home three major Oscars, including Best Director for Alfonso Cuarón, last month.)
Having seen both sides of the debate in the evolving industry, which stands on the precipice of change as more viewers elect to watch non-blockbusters on streaming than go to theaters, Chandor does not suggest he has an answer to where the chips may fall for the Oscars/Netflix debate, but he does worry the mindset of having it hides the greater problem of keeping people interested in going to the movies.
"I respect [Spielberg] so much, and he's probably the most influential, if I really looked at it as a suburban kid from New Jersey, he's probably my most influential filmmaker," Chandor says of the legendary filmmaker while noting that Steven Spielberg is in a rare position to even be able to draw a line in the sand.  Still, Chandor notes he prefers telling original stories versus superhero movies, which where most of the spending on Hollywood wide releases is going.
Says Chandor, "To spend three years of my life on a superhero movie is just not where my strengths lie as a storyteller. So my strengths lie in trying to tell original stories that, for the most part, speak to what we're going through in the world and try to entertain people while doing that, and over the last 10 years, or really since my career has started, the industry has just sort of gone to under $12 million movies and above $175 million movies, and kind of everything in between has sort of [vanished]. So we have all these wonderful, intimate, tiny, small films getting made, which of course when you look at like the Oscars, it's beautiful. So I certainly respect both of those things but I also miss what's in the middle, right?"
Ultimately Chandor suggests that the industry might be placing too much of an emphasis on awards when it should be more concerned with keeping the format of standalone two-hour movies healthy and alive for the next generation.
"I sort of chased Academy stuff with my first couple of films, and I look back on it a little bit like we put too much stock into that," Chandor says. "So I'm a member of the Academy and it's fun and everything else. So how that all works itself out, who knows? But as a storyteller, what I'm interested in is the two-hour movie time period. Not a 10-hour television show; the two hour movies, give or take 30 minutes, will that medium survive as a storytelling technique? How my children actually see is, in this day and age, we all know there's millions of opportunities. I just hope we don't sort of stick our head in the sand for so long with this windowing issue so that we help kill the theaters. Because if there isn't some compromise to the fact that people have movie screens in their living rooms, which is basically what they have now with these huge TVs, there's going to have to be a realignment here."
It seems to be a bigger question that no one has a legitimate answer for at the moment.
Triple Frontier is in limited release now and will premiere on Netflix on March 13. Our full interview with Chandor will be up later in the week.