News
Jane Henson: 1934-2013
The co-creator of The Muppets, Jane Henson, has died at the age of 78.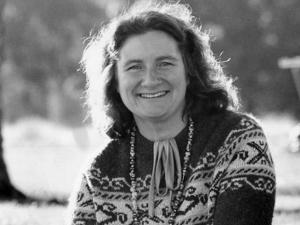 There's some sad news to report this morning, we're afraid to say. Jane Henson, who co-created The Muppets with her late husband Jim Henson, has died. She was 78.
Jane Henson had been fighting cancer, reportedly for some time, and passed away yesterday. Our thoughts are very much with her family and friends at this time.
But what a life Jane Henson had. She met Jim while studying back in 1954, and the married five years later, going on to have five children together, before separating in 1986. The pair continued to work together on The Muppets, and remained heavily involved in The Jim Henson Company, even after the death of Jim in 1990.
She co-created the show Sam And Friends with Jim, the early forerunner to what would become The Muppets, and leaves behind a brilliant legacy of work.