News
Jamie Foxx to Play Black Panther Party Leader in Signal Hill Scandal Film
Signal Hill wrongful death movie reunites Jamie Foxx with Ray director Taylor Hackford.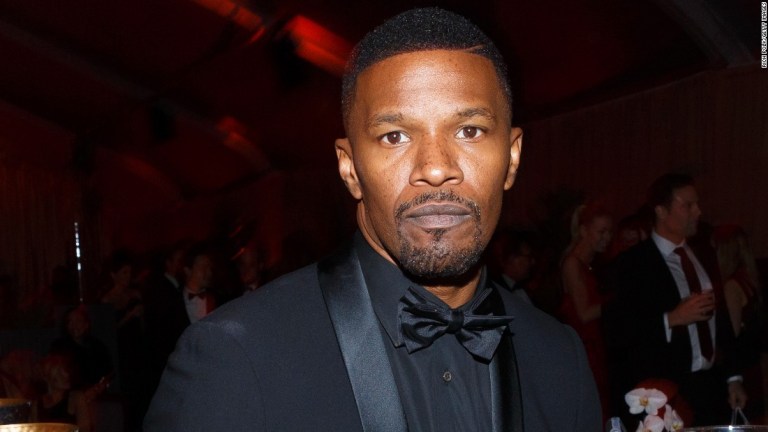 Jamie Foxx will play wrongfully convicted Black Panther Party leader Elmer "Geronimo" Pratt in the upcoming Johnnie Cochran wrongful death legal film Signal Hill. The film stars Anthony Mackie and will be directed by Taylor Hackford, who directed himself and Foxx into Oscars for the film Ray. The screenplay was written by David MacMillan. Signal Hill plans to go into production in January.
Johnny Cochran is best known as the lawyer who couldn't fit gloves on O.J. Simpson. The legal strategy acquitted the former football star of the 1995 murder trial of his ex-wife, Nicole Brown Simpson, and her friend Ron Goldman. In 1981, Cochran worked on the wrongful death case of college football star Ron Settles. Signal Hill will center on Cochran's efforts to get to the bottom of the case. Police ruled Settles hanged himself in his jail cell after getting arrested for speeding. Cochran persuaded the young athlete's family to request the body be exhumed. The subsequent autopsy discovered that Settles was choked to death. Signal Hill, California, had to pay the Settles family $1 million in the civil suit.
Cochran represented Geronimo Pratt in 1998. Pratt spent 27 years in prison for a 1968 murder he said he didn't commit. Pratt's conviction was overturned after Cochran discovered the prosecution concealed evidence. Besides being set free, Pratt was also awarded $4.5 million in the wrongful imprisonment case in 1998.
Elizabeth Banks will play Long Beach Press-Telegram reporter Mary Neiswender, who investigated the Signal Hill case.