News
James Wan on How Aquaman Fits Into the DCEU
The Aquaman director says that it was important to give the character "his time in the limelight" away from the wider universe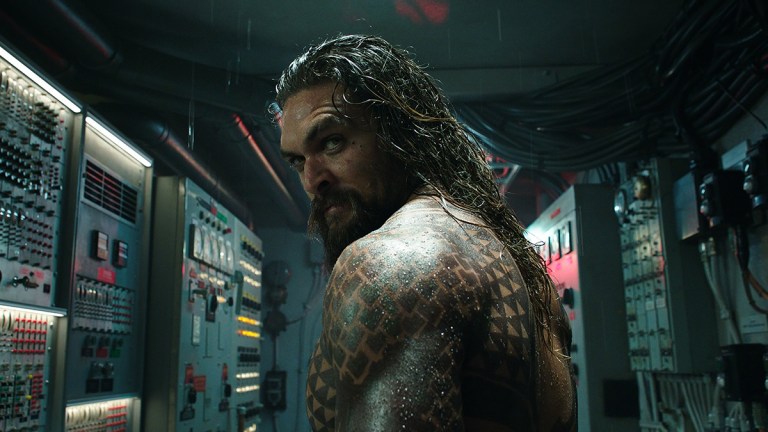 This article comes from Den of Geek UK.
Aquaman is making a splash in cinemas this week, finally giving star Jason Momoa the chance to bask in the glory of his own solo adventure – five years after he was originally cast in the role.
After a fleeting glimpse in Batman v Superman: Dawn Of Justice and a more fleshed-out turn in last year's Justice League, Momoa's sea-bound superhero is getting his cinematic due. And according to director James Wan, it's about flippin' time.
In fact, one of the most notable elements of Wan's blockbuster is just how little it has to do with the DC Extended Universe, eschewing franchise-building Easter eggs to plough its own furrow. "It's a very self-contained film," the director told Den of Geek UK when we met him just before the film's London premiere. "That's the thing. It's not necessarily part of a 'cinematic universe'."
"We've seen him in other films, but I really wanted to tell a standalone story. People ask me why. And I'm like: 'Listen, you guys have so many movies to do with Superman and Batman and all that already. Let's give this guy his time in the limelight. This is his opportunity. He's never had the chance before. Let's just let it be his film, and get that right. And maybe then we can have fun mixing him up with the other characters."
read more – Aquaman: How the King of Atlantis Got His Blockbuster Throne
Wan described making a successful standalone story for as a "big goal" of his when he first came on board the project. "It's ultimately about the journey that he goes on," he said. "I didn't want to jam the other characters in just for the sake of jamming characters in there."
Quite how Warner Bros and DC decide to move forward with Aquaman will largely depend on how Wan's movie – the first high-profile solo outing for the character on the big screen – fares at the box office, but the fact that there was no pressure on the director to tie his story into the wider DCEU suggests that, for now at least, the studio is focused on giving its heroes a chance to stand on their own feet.
We'll have more from James Wan soon.