News
James McAvoy Hints X-Men 7 May Be Filming This Summer
The X-Men actor shared a photo that hints X-Men 7 will be filming this summer.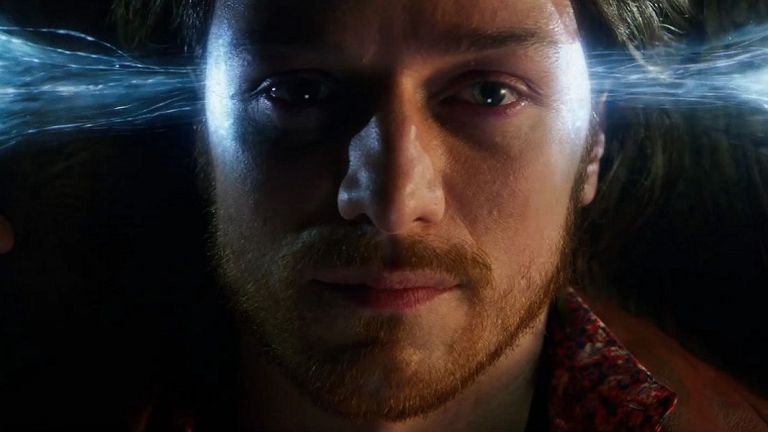 These days, the X-Men film release timeline is as confusing as the X-Men in-universe timeline. Fox has stayed tight-lipped about the specifics of its upcoming release schedule. We know that New Mutantsis slated to start filming in May and there are rumors an Apocalypsesequel (maybe X-Men: Supernova?) will start filming later this year, but much of the "information" we have surrounding X-Men 7is speculative. Now, we have another clue to add to the puzzle…
James McAvoy, aka Young Charles Xavier in the X-Men film franchise, recently took to Instagram to share a photo of him having dinner with X-Men producer Simon Kinberg. The post also included a photo of Kinberg with Old Charles Xavier Patrick Stewart, and was captioned:
Dinner last night with the man who's in a multi generational three way relationship with two professors.thanks for dinner@simondavidkinberg and @hutch.parker,I can't wait for the summer.
It's that last line that has the interwebs abuzz. What summer X-Men project is McAvoy referring to? Sure, he could just be talking about New Mutants,which we know a version of Professor X will be appearing in, but it seems more likely that he is referring to X-Men 7, given the inclusion of Stewart in the post and the mention of the summer timeline. This could mean that McAvoy is pulling double X-Men duty this summer. (If so, perhaps his role in at least one of those films is not major. Otherwise, that's a lot of scheduling.)
If McAvoy is referring to X-Men 7, this is the closest we've gotten to confirmation that a) X-Men 7will be filming this summer, b) James McAvoy will be in it, and c) Patrick Stewart may also appear. That last point is the least likely, given that Stewart could have been included because of his upcoming role in Logan, but you never know — especially given the speculation that X-Men 7will focus on the Dark Phoenix Saga storyline from the comics.
Perhaps James McAvoy just considers May the summer, is still not over the fact that he shares an iconic character with Patrick Stewart (would you be?), and is just talking about New Mutants.More news as we hear it.