News
James Gunn Popular with Other Studios, Still Negotiating Exit from Disney
Rival studios, including possibly WB, are eying James Gunn for major projects... and his screenplay for Guardians 3 will be used.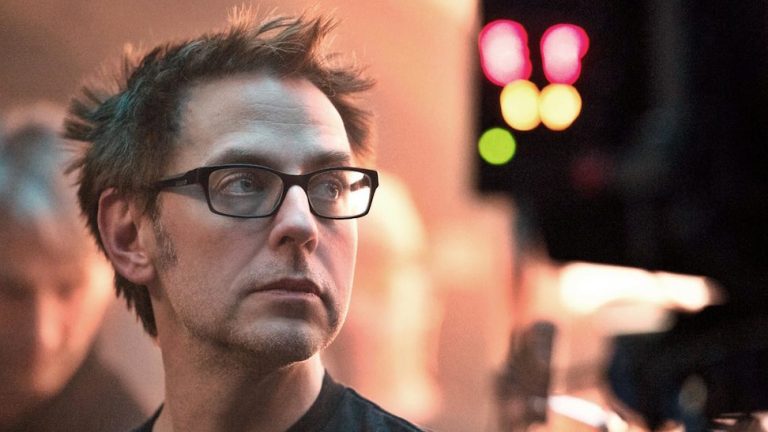 James Gunn may be considered "indefensible" by Disney, which indeed refused to consider any reason he was targeted before firing him from Guardians of the Galaxy Vol. 3 on July 20. But other film studios and producers think working with the controversial, but still highly popular and supported, filmmaker is A-OK, according to The Hollywood Reporter.
Noting several unnamed rival studio executives and Oscar winning producers—while still name-dropping Warner Bros. and Lionsgate later in the piece—the trade reports many are eager and enthusiastic to work with the filmmaker, including on future tentpole projects and possible franchises. One senior executive is even quoted as saying "I'd work with him in a heartbeat." That is a huge vote of confidence, however it is not entirely surprising since most in the industry who know Gunn have come to his defense, unlike the studio he helmed a billion dollar-grossing franchise for.
Since his firing, the entire Guardians of the Galaxy cast has signed an open letter with the implicit demand of getting Gunn rehired, while that looks like it hasn't come to pass, Kurt Russell has said he hopes Gunn is "forgiven" and actor Dave Bautista has said he wants to be let go of Disney if they refuse to use Gunn's script for Vol. 3, which is the latest rumor around Gunn's firing. Luckily, at least according to THR, Bautista might not be driven to walk since Disney is still planning on using Gunn's script. Which would make sense if sets are already being built and if they wish to make a certain release date on time.
That enthusiastic support suggests a lack of blacklisting, at least from other studios. However, there is a hiccup: Gunn is apparently still negotiating his final exit from Disney. While Gunn likely did not have a "pay or play" clause (at least yet enforced this far out from production) in his contract for Guardians of the Galaxy Vol. 3, he had been hired to write and direct the film, and was also working on Phase 4 for Marvel until he unceremoniously got the boot.
Until that final exit is settled, no studio can officially make an overture for his next project. Yet due to how Gunn was let go, he will likely be fielding offers immediately after the contract is fully terminated, even if some producers may wait a few months to let the media whirlwind around Gunn die down.
Yet the most tantalizing aspect of this anonymously sourced information from THR is that there is allegedly still some murmurs that a reconciliation between Gunn and the House of Mickey could be reached. It is unclear whether these are hopes on the side of Gunn's lawyers or merely some whispers at Disney and its rivals, but according to one quoted source, "An end-all verdict hasn't been issued and conversations with Marvel are still ongoing."
For those who think Gunn got a raw deal, including Dave Bautista, we'd take this with a grain of salt. Nevertheless, it would appear this media narrative has miles to go before Disney can gratefully see it sleep.
Read the Den of Geek SDCC 2018 Special Edition Magazine Here!
Gunn was again fired on July 20 after crude and offensive jokes from years past were unearthed by conservative political adversaries of Gunn. The jokes include repellent jokes involving rape, pedophilia, and other matters that do not match Disney's squeaky clean family friendly image… or any good taste. And Gunn publicly refused to defend them, accepting his firing in his lone  Twitter statement, and apologizing again. Admittedly though, he apologized for such "edgy" and crude behavior six years ago when he began working for Disney, and has indeed stopped making the type of dark humor he did before Disney hired him—well aware of at least his previous films, if not his social media image. It was using his social media platform to complain about actual children in cages due to the policies of President Donald Trump's administration that made Gunn a target for this exhumation of bad online behavior.
Guardians of the Galaxy Vol. 3 is still technically slated to begin production early next year. No director is attached.