News
James Gunn Confirmed to Write and Direct Suicide Squad 2
Marvel's loss is DC's gain as James Gunn will write and direct Suicide Squad 2.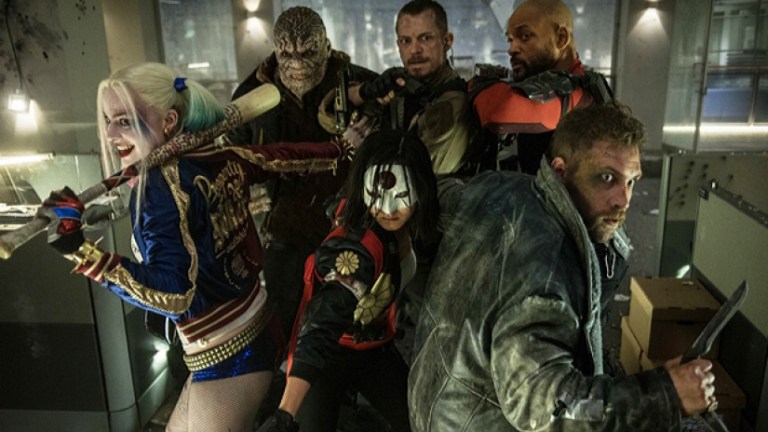 Well, well, well. James Gunn was recently removed from the director's chair of Marvel's Guardians of the Galaxy 3 after offensive tweets from several years back surfaced. Despite an outcry from fans (as well as members of the cast), Disney's decision was final, and Gunn was fired out of the airlock into the cold vacuum of space (they're still using his script, though). Gunn moving from Marvel to DC isn't exactly a surprise, but it sure happened quickly, and the project in question is perhaps the most perfect fit for his sensibilities: Suicide Squad 2.
The first Suicide Squad movie notably tried to ape the success of Guardians of the Galaxy in its marketing and with its soundtrack, taking a random selection of classic rock tunes and throwing them over scenes seemingly at random. It…did not work as well as Gunn's curated approach to music in the Guardians movies. If you're gonna steal, steal from the best, and do it right. Hiring the architect of those films' success seems like the best way to do it.
Nor did the movie itself manage to capture any of the weirdness or whimsy that seemed so effortless in Guardians of the Galaxy. By comparison, Suicide Squad appeared to have been edited with a hatchet, with wildly different tones from scene-to-scene, a Harley Quinn and Joker arc that seemed like it had been abandoned midway through the film, and a dull, sky-portal climax that seemed out of place with the team's '80s action movie (and hyper-violent) roots.
The Wrap were the first to report that James Gunn will write and direct Suicide Squad 2, with the hope that he can infuse his brand of anarchic magic into DC's team of C-list supervillains, and the news has now been confirmed by the official propaganda arm of all things DC Entertainment. "It's official that we have got a new member of the DC family," DC Daily said in the video. "Acclaimed writer/director James Gunn has been attached to write Suicide Squad 2. Gunn is poised to bring a completely fresh take to the franchise after the first film was written and directed by David Ayer."
Gavin O'Connor (The Accountant) had previously been announced to direct and he was expected to co-write the script with Todd Stashwick. But with Gunn coming on, it would appear that the studio is looking for a radically different direction for the movie. It should be clear, however, that this isn't a reboot. That "fresh take" is likely to be more along the lines of how Star Trek Beyond actually felt like a Star Trek movie after the nightmarishly bad Star Trek Into Darkness. It's not clear which members of the cast will return, but you have to expect Margot Robbie's Harley Quinn (who will next be seen in 2020's Birds of Prey movie) is a lock, as well as Will Smith's Deadshot. There are plenty of other characters we'd like to see show up, too.
Gunn's sensibilities are right in line with both the overall mission statement and recent direction changes of the DCEU. Warner Bros. has stuck to the idea that these should be director-driven films (check), but recently have embraced a sense of humor, as the trailers for both Aquaman and Shazam prove. They studio is likely going to experiment with an R-rating for the upcoming Joker solo movie, so perhaps they'll give Gunn a chance to take the Suicide Squad to some even more mature places with this sequel. Maybe we'll finally get DC's answer to Deadpool with this one.
David Ayer, who was never expected to return to direct (and is likely working on a Gotham City Sirens movie) seems cool with the idea…
…while Dave Bautista, who has been extraordinarily critical of Disney's decision to fire Gunn, tweeted an enthusiastic "where do I sign up?" Can you imagine Bautista as Bane? Anyway…
There's no release date set for Suicide Squad 2, but Warner Bros. currently has June 5, 2020 reserved for an unnamed DC movie. Things would have to get moving pretty quickly for that to happen, though, and with Ms. Robbie busy readying Birds of Prey for earlier that year, this seems like a stretch. The full schedule of upcoming DC superhero movies can be found here, though, and you can draw your own conclusions from that.
Mike Cecchini is the Editor in Chief of Den of Geek. You can read more of his work here. Follow him on Twitter @wayoutstuff.
Read and download the Den of Geek NYCC 2018 Special Edition Magazine right here!