News
James Gunn Back as Guardians of the Galaxy Vol. 3 Director
Disney has re-hired James Gunn as director of Marvel's Guardians of the Galaxy Vol. 3.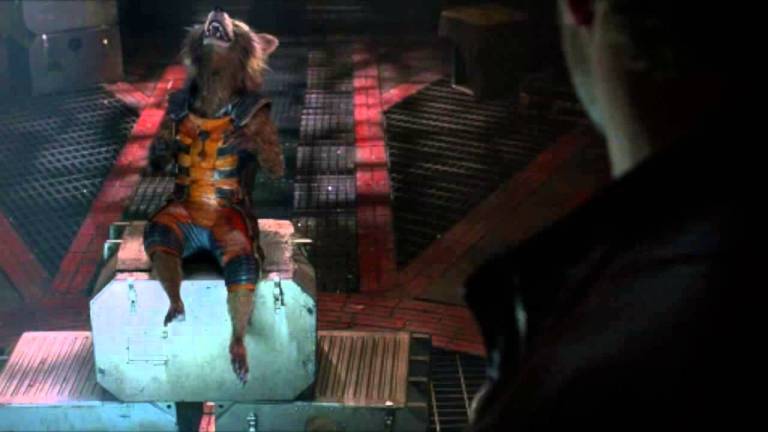 It has been quite a year for James Gunn and Disney. Gunn was removed from directing duties on Guardians of the Galaxy Vol. 3 after public outcry from certain corners of the internet over a series of unfunny, offensive, indefensible "joke" tweets from years back. Tweets which Disney was surely aware of at the time they hired him as director on the first Guardians of the Galaxy movie, but facing a potential public relations scandal, they fired Gunn, sparking support from the Guardians cast, backlash from fans, and prolonged, sustained backlash from Dave Bautista.
Since then, Gunn took a job at Warner Bros., Marvel Studios' "Distinguished Competition" writing and directing DC's The Suicide Squad, the sequel to David Ayer's 2016 film. WB was clearly looking to capture some of the irreverent, ensemble magic Gunn brought so naturally to the first two Guardians of the Galaxy movies. Meanwhile, in the wake of his firing, Guardians of the Galaxy Vol. 3, which had been ready to go into production in early 2019, stalled. Disney failed to find a director, despite having conversations with Adam McKay, and with Thor: Ragnarok director Taiki Waititi turning the job down. 
But with Avengers: Endgame looming, a slew of release dates that do not yet have projects officially attached to them, and a Phase Four slate that needs announcing, Disney has realized they need to get moving on Guardians of the Galaxy Vol. 3. So what did they do? They went and hired James Gunn back. Apparently Gunn was rehired last month, with Deadline breaking the news today.
"I am tremendously grateful to every person out there who has supported me over the past few months," Gunn said on Twitter, his first post since the firing. "I am always learning and will continue to work at being the best human being I can be. I deeply appreciate Disney's decision and I am excited to continue making films that investigate the ties of love that bind us all. I have been, and continue to be incredibly humbled by your love and support. From the bottom of my heart, thank you. Love to you all."
Gunn was immediately apologetic after the firing, and never disputed Disney's decision. There were multiple meetings between Gunn and Disney brass in the aftermath, but it seemed like the studio was going to stick to their…ahem, was going to uphold their decision. Gunn's presence was always going to be felt on the project, as the intention was to use the script he had completed at the time of his dismissal. There's still no word on a release date for Guardians of the Galaxy Vol. 3, but expect that to be announced around this year's San Diego Comic-Con.
In the meantime, the full schedule of upcoming Marvel movies can be found here. One of those dates now once again belongs to Guardians of the Galaxy Vol. 3. It will probably be a little while before Gunn can get to work on it, though. His superhero horror movie Brightburn arrives in May and then he'll be hard at work on The Suicide Squad for the next year or so.
Mike Cecchini is the Editor in Chief of Den of Geek. You can read more of his work here. Follow him on Twitter @wayoutstuff.