News
James Cameron Is Hoping For Avengers Fatigue Soon
In sharing some information on the next four Avatar films in AMC Visionaries series, the legendary director threw some shade Marvel's way.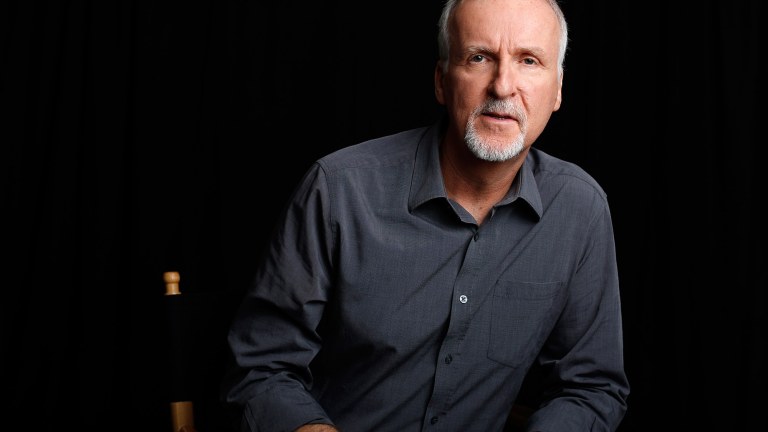 Get ready for your two-minutes hate, internet. The old man who did the blue cat Pocahontas movie has drawn the battle lines. We've always been at war with Pandora.
Titanic/Avatar/Terminator/Aliens director and all-around cinematic icon James Cameron expressed some light dissatisfaction with giant superhero franchises while promoting his new docuseries AMC Visionaries: James Cameron's Story of Science Fiction. 
"I'm hoping we'll start getting Avenger fatigue here pretty soon," Cameron said, while promoting his new docuseries. "Not that I don't love the movies. It's just, come on guys, there are other stories to tell besides hyper-gonadal males without families doing death-defying things for two hours and wrecking cities in the process. It's like, oy!"
It's like, "oy!", indeed. So poor Cameron may not be fully aware of the hornets' nest of nerd rage he has kicked here. He does qualify that he "loves" the film franchise as is…he just wants to see less of it. All in all, that's a perfectly mild statement immediately undercut by the fact that Cameron's AMC Visionaries series is to promote not one, not two, not three, but four, yes FOUR Avatar sequels. 
Do the details of those new Avatar sequels kind of sound unexpectedly cool? Of course they do. But that's beside the point. We're raging here! In the non-Avengers criticizing portions of the AMC Visionaries tease, Cameron describes his admittedly intriguing vision for the next round of Avatar films. 
"I've found myself as a father of five starting to think about what would an Avatar story be like if it was a family drama," he said. "What if it was The Godfather? It's a generational family saga. That's very different than the first film. There's still the same setting and the same respect for the shock of the new. We still want to show you things that you haven't even seen or imagined, but the story is very different. It's a continuation of the same characters… but what happens when warriors who are willing to go on suicide charges and leap off cliffs, what happens when they grow up and have their own kids? It becomes a very different story."
Alright, that sounds cool. You may continue on, old man. Just leave Cap and T'Challa out of this.
The six-part docuseries, AMC Visionaries: James Cameron's Story of Science Fiction, premieres Monday, April 30 at 10 p.m. ET on AMC.