News
James Bond 25 Release Date in Jeopardy as Director Names Surface
The next James Bond movie might lose its November 2019 release date.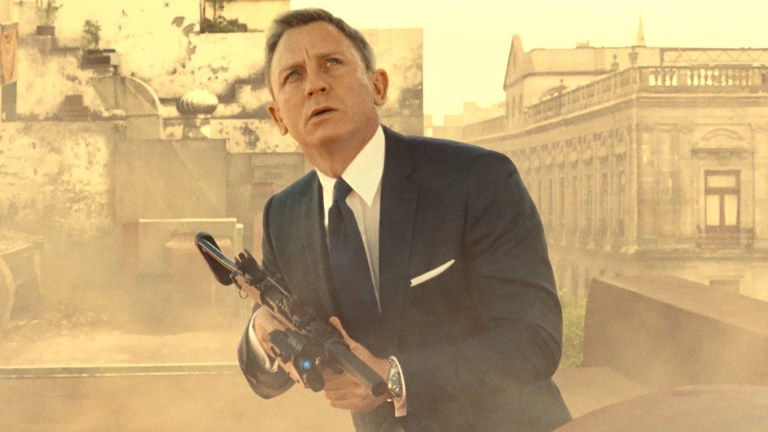 It's not the best week to be a James Bond fan. After the crushing disappointment that was Spectre, it seemed to be good news that Danny Boyle was not only coming on to direct Bond 25, but that he would be working on the script with Trainspotting collaborator John Hodge. But with Boyle's departure earlier this week, it not only threw the immediate future of the Bond franchise into chaos, but it may have put the Bond 25 release date in jeopardy, as well.
THR reports that Bond 25 is now likely to miss its November 8, 2019 release date (it was scheduled to open two weeks earlier in the UK), which seems sensible considering what intricate productions Bond movies are, with international locations, massive action set pieces, and large casts. The movie was supposed to begin shooting in December, but unless a new director is found quickly, that seems unlikely to happen. Replacing a director is one thing, but THR also indicates that the reason for Boyle's departure (as hinted at in the "creative differences" statement EON released) was the script he had written with John Hodge, so expect that to be scrapped. Neal Purvis and Robert Wade had turned in an earlier draft, but Variety has word that EON and MGM is looking for another writer-director to replace Boyle, which would indicate that they don't want to return to the previous draft, which may slow the process down further.
THR believes that Bond 25 could move to a summer 2020 release date, which would make it the first Bond movie since 1989's Licence to Kill to not open in the now-traditional November release window. The other possibility is that it could just be bumped a full year, to a similar November 2020 release date.
On the other hand, the movie has not officially lost its 2019 release date. Not only that, Deadline seems to think that such talk is "wishful thinking by rival distributors" and that as long as Bond 25 starts shooting in the next 60 days, all is well. But if what Variety says about EON wanting to go back to square one with the script is true, that 60 day mark seems like "wishful thinking" as well.
Deadline does name potential replacements for Boyle, though. The studio has apparently approached Jean-Marc Vallee (Dallas Buyers Club, Sharp Objects), and they're also interested in Edgar Wright (who would be a fun choice, but would seem to be a longshot), David MacKenzie (the brilliant Hell or High Water), and Yann Demange (71, White Boy Rick, and who was previously considered for this very job). Variety adds Mission: Impossible – Fallout director Christopher McQuarrie's name to that list, and while he would be a brilliant, obvious candidate, he recently expressed frustration with Hollywood's franchise mania and the accompanying toxic fandom, and seems more likely to pursue a standalone project next.
Expect this story to develop quickly over the next few weeks.
Mike Cecchini is the Editor in Chief of Den of Geek. You can read more of his work here. Follow him on Twitter @wayoutstuff.
Read the latest Den of Geek Special Edition Magazine Here!