News
James Bond 25 Eyes Rami Malek and Billy Magnussen for Key Roles
Cary Fukunaga rewrote James Bond 25 and is in talks with Rami Malek for the villain role, and has an eye on Billy Magnussen as well.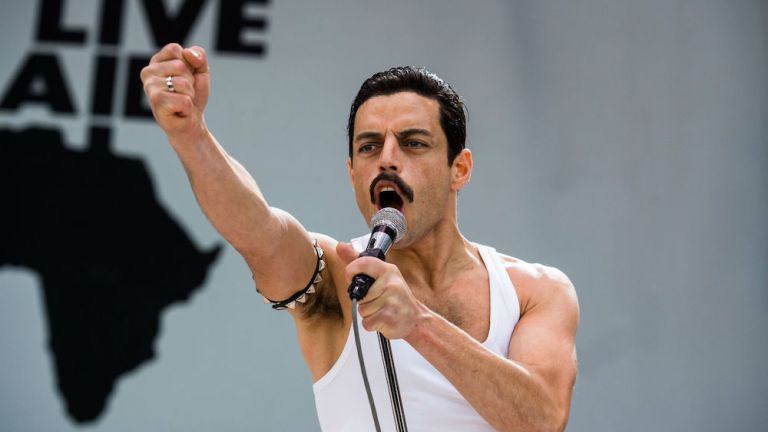 It's been a long time since Bond was back. Despite nearly every 007 picture teasing that "James Bond Will Return," the road to a 25th Eon Productions adventure starring Her Majesty's Loyal Terrier has been long following 2015's Spectre. A project initially offered to the director of the last two films, Sam Mendes, the untitled "James Bond 25" was then to be helmed by Danny Boyle, who stepped down from the project before it came into the capable hands of Cary Fukunaga, the talented director who is making sure the film makes its latest release date, now April 2020. Apparently with the newly minted Oscar winner Rami Malek in tow.
Indeed, Variety revealed a cornucopia of new details about Fukunaga's Bond film, which will mark the fifth time in the tuxedo for Daniel Craig, including that all signs point to the star of Bohemian Rhapsody joining the picture as the villain, as well as the possibilities that Billy Magnussen could also be joining the festivities. According to the trade, Eon has long had Rami Malek in their sights to play 007's next arch-nemesis, previously offering him the part months ago before it initially looked impossible due to Malek's busy filming schedule on A&E's fourth season of Mr. Robot. In fact, Eon even had meetings with other actors before a long negotiation between Mr. Robot producers and Eon have seemed to find a breakthrough, with Malek able to set-up an apparently elaborate schedule between the final season of his cable drama series and Bond 25.
Furthermore, Variety reports that Eon is on the lookout for three more major roles: including two female leads, one of whom is a fellow MI6 agent and the other an "accomplice" for Mr. Bond (if that sounds an awful lot like the basic setup for the female leads of Quantum of Solace… that's because it is), as well as a role for an American CIA agent who will become 007's contact. The trade reports Billy Magnussen is the top choice for the CIA agent, however it is unknown whether an offer has been made.
The last bit of casting would not be the most surprising since Magnussen, an underrated talent, was a scene-stealer in Fukunaga's last project, Maniac. A limited series event on Netflix that blurred the line between long and short form storytelling, film and television, and magical realism and narrative chaos, the series starred Emma Stone and Jonah Hill, and yet was buoyed in a collection of supporting performances by Magnussen. Among them was that of a secret agent who teams up with Stone for a shooting spree throughout NATO during an alien invasion (it's complicated). It was also the project Fukunaga made after dropping out of WB/New Line's It franchise. His previous credits include the first and best season of True Detective, Jane Eyre, and Beasts of No Nation.
While Bond still may not have a title for his latest adventure, the fact that it is shooting this spring would seem to guarantee that he will meet his April 8, 2020.
The film already has Léa Seydoux returning as Madeleine Swann, a woman Bond actually fell in love with during the last movie, plus the returning Ralph Fiennes, Naomie Harris, and Ben Whishaw as the MI6 team. It is currently credited as being written by Neal Purvis and Robert Wade, and Scott Z. Burns, but has apparently been heavily rewritten again, this time by Fukunaga himself.
David Crow is the Film Section Editor at Den of Geek. He's also a member of the Online Film Critics Society. Read more of his work here. You can follow him on Twitter @DCrowsNest.