News
James Bond 25: Naomie Harris Thinks Daniel Craig Will Return
Daniel Craig hasn't hung up his tuxedo yet -- and co-star Naomie Harris thinks he'll be back as Bond.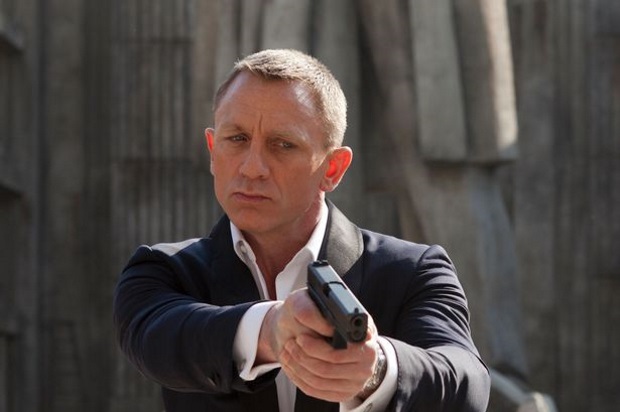 Earlier this week, there were signs that Eon Productions is set to get James Bond 25 moving this year, with the production said to be in negotiations to film in Croatia. But several rather important questions still loom: who is directing the film, what is it called, and which studio is distributing it? (Eon's deal with Sony ended with 2015's Spectre and the company was said to be shopping Bond to other studios.)
But the biggest mystery of all is just who will be playing James Bond in the new film. Will Daniel Craig be staying for one last 007 adventure, or is he letting someone else take over his license to kill?
Naomie Harris, who has played Moneypenny in the last two 007 films and is up for a Best Supporting Actress Oscar this Sunday for her startling turn in Moonlight, told the BBC  not to rule Craig out.
"I think there's a very good chance that Daniel will come back. I think it's way too early to be thinking about other people at this stage," she said.
"I think the fact that the last two Bonds — Spectre and Skyfall — have been the highest-grossing Bond movies of all time shows that people love him as Bond, and they desperately want him to return," Harris continued. "And I don't think Daniel is immune to that…I think he's very aware, so I think that adds an extra level of pressure."
She added that the producers and the other recurring cast members (presumably Ralph Fiennes and Ben Whishaw) also want him back, noting, "The only person that needs persuading is Daniel."