News
James Bond 25 Loses Danny Boyle as Director
Danny Boyle will no longer direct James Bond 25.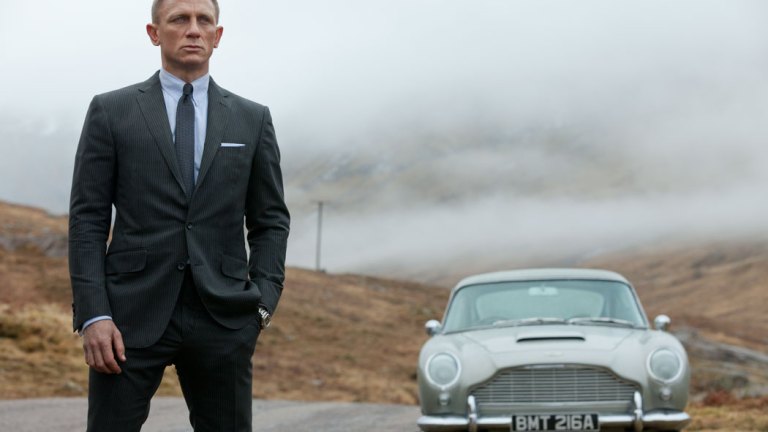 James Bond 25 needs a new director. Danny Boyle (Trainspotting, Sunshine, Slumdog Millionaire) has left the project. The news, which is not great news for Bond fans, came via a terse statement that simply reads, "Michael G. Wilson, Barbara Broccoli, and Daniel Craig today announced that due to creative differences Danny Boyle has decided to no longer direct Bond 25."
Maybe Boyle objected to the idea of introducing a new version of Auric Goldfinger who is actually Bond's uncle or something, or maybe he suggested a theme tune more grotesquely offensive than the one that Sam Smith delivered for modern Bond franchise low point, Spectre (go listen to the rejected Radiohead version instead).
Anyway, the hunt for a James Bond director is almost as tricky as any time it's time to recast the role itself. The franchise has been lucky in recent years, with Martin Campbell's masterful Casino Royale and Sam Mendes' Skyfall. Mendes returned for Spectre, proving that nobody can out direct their script, but I don't hold that against him.
Before Boyle came on, names like Yann Demange ('71), Denis Villeneuve (Blade Runner 2049), and Christopher Nolan (you know who he is) were mentioned in connection with the director's chair, although it's not clear if any of those talks were ever serious. Villeneuve in particular seems like a perfect choice, but he's about to spend the next several years adapting Dune for the big screen, so it seems unlikely he'll be getting a call any time soon. 
It's not clear what will become of the current script. Boyle had co-written the Bond 25 script with Trainspotting's John Hodge. Don't be surprised if Wilson/Broccoli standbys Neal Purvis and Robert Wade (who had turned in an earlier draft) get the nod.
Bond 25: A Difference of Creatives is currently scheduled for release on November 8, 2019. It will be interesting to see if it's able to make that release date as the producers search for a new director. We have more info on the movie here.
Mike Cecchini is the Editor in Chief of Den of Geek. You can read more of his work here. Follow him on Twitter @wayoutstuff.
Read the latest Den of Geek Special Edition Magazine Here!