News
Jake Gyllenhaal Netflix Horror Movie Reveals an Impressive Cast
Netflix's untitled horror movie, starring Jake Gyllenhaal, unveils its main cast, which includes Stranger Things' Natalia Dyer.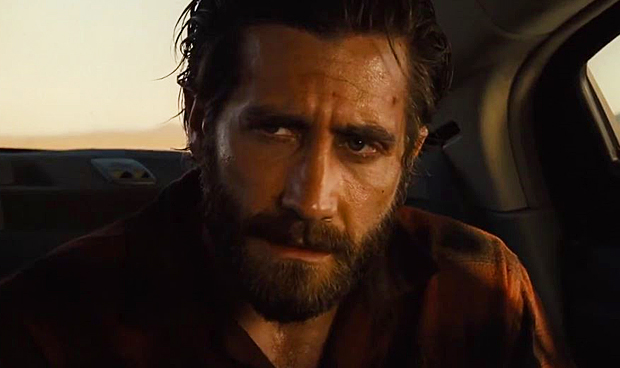 Jake Gyllenhaal will soon become the next high-profile actor to headline a Netflix original movie, in this case, an untitled horror thriller. Now, as production get started, the thriller, which reunites Gyllenhaal with Dan Gilroy, the director of his 2014 Oscar-nominated crime drama vehicle, Nightcrawler, has a full ensemble to showcase.
The mystery Netflix film, a horror-thriller centering on the lucrative and deadly black market for art, is to be written and directed by Dan Gilroy, while headlined by Jake Gyllenhaal and Rene Russo, may not have a title to announce, but its revealed cast members not only tout a bit of Netflix corporate synergy, but carry some legitimately impressive names, according to Variety.
Stranger Things starlet Natalia Dyer, best known as Nancy Wheeler on the smash series, has been cast in this movie, an addition that's clearly designed to tap into the streaming giant's most successful original offering. She'll join veteran actors such as esteemed Places in the Heart and In the Line of Fire Oscar nominee, John Malkovich, along with The Sixth Sense Oscar nominee Toni Collette. Yet, the cast also gains its share of up-and-comers such as Hamilton actor Daveed Diggs (who also fielded a recurring role in Netflix's Unbreakable Kimmy Schmidt), Zawe Ashton (who also appeared in the Gyllenhaal-starrer, Nocturnal Animals) and Tom Sturridge, who appeared in last year's Frankenstein author biopic, Mary Shelley.
Gyllenhaal, the Oscar-nominated Brokeback Mountain star and Donnie Darko cult icon, appeared in Netflix's 2017 film, Okja, and in the 2017 inspirational drama Stronger. He will soon appear in the upcoming drama, Wildlife, a project written and directed by actor Paul Dano, who memorably appeared opposite Gyllenhaal – and Hugh Jackman – in 2013's Prisoners.
For visionary Dan Gilroy, the Netflix horror film will only be his third directorial credit, with 2014's Nightcrawler (for which he earned an Oscar nod for Best Screenplay,) serving as his behind-camera debut, followed by 2017 Denzel Washington vehicle Roman J. Israel, Esq. However, besides scripting his directorial efforts, Gilroy notably worked on the script for the 2017 franchise relaunch, Kong: Skull Island and the 2012 Jeremy Renner-starring action franchise offshoot, The Bourne Legacy, which he co-wrote with brother Tony, who directed that film.
Netflix's mystery Dan Gilroy/Jake Gyllenhaal horror thriller is in the midst of production in Los Angeles, expecting a relatively quick turnover with a debut on the streaming platform planned for later in 2018.