News
Jagged Edge is Getting a Remake
Halle Berry may headline a new take on 1980s thriller Jagged Edge.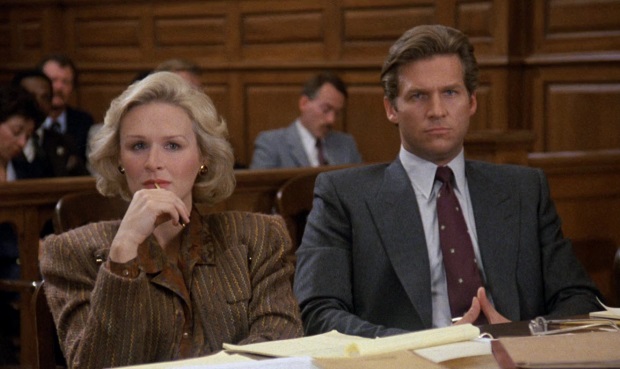 Jagged Edge, the 1985 thriller that starred Glenn Close and Jeff Bridges, is the subject of a possible remake. The plan with the new production is to fashion it as a vehicle for Halle Berry to star in. It's very early days for the project, but the new version is being set up over at Sony, either through Screen Gems or the main Sony Pictures imprint.
According to the Tracking Board, the hunt is on for a director and writer to push the project forward. Return Of The Jedi's Richard Marquand directed the original movie, from a script by Basic Instinct writer Joe Eszterhas.
The film featured Bridges as a newspaper publisher named Forrester who is suspected of murdering his San Francisco heiress wife in her remote beach house. He hires lawyer Teddy Barnes (Close) to defend him, with the two becoming lovers as well.
The late Robert Loggia was nominated for an Best Supporting Actor Oscar for his work as a private detective named Sam Ransom, who is hired to help Barnes get Forrester off the hook.
It's not clear at this point if Berry would play the role first essayed by Close or if the new movie might work in some kind of gender switch and have Berry be the one accused of offing her spouse.
Jagged Edge always seemed like the quintessential '80s mystery thriller and was both critically acclaimed and a box office hit, earning more than $40 million (in 1985 dollars). It's no surprise that it would eventually come under the remake umbrella. We'll keep an eye on this one.