News
Italian Director Bernardo Bertolucci Dead at 77
The controversial and visionary director of Last Tango in Paris and The Last Emperor is gone.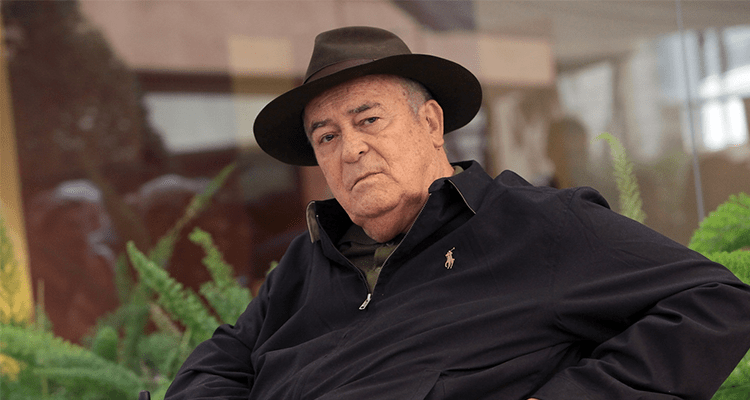 Italian director Bernardo Bertolucci, a giant of European cinema, has passed away at the age of 77. Bertolucci died in Paris on Monday morning (Nov. 26) after a battle with cancer. He had been confined to a wheelchair for the last decade following unsuccessful surgery for a herniated disc.
Bertolucci was best known for his 1987 film The Last Emperor, which won Academy Awards for Best Picture, Best Adapted Screenplay and Best Director. Yet his works also included such controversial and groundbreaking films as The Conformist (1970) and Last Tango in Paris (1972). The former was a masterful political drama while the latter was a raw examination of sexual and emotional torment. 
Born in Parma in 1941, Bertolucci was the son of a poet and teacher and grew up around the arts. When he was 20 years old, he was hired by Pier-Paulo Pasolini to be the latter's assistant on his directorial debut, Accattone. That launched Bertolucci on a career path that made him one of the towering figures of the Italian New Wave in cinema.
He directed his first film, La Commare Seca, in 1962, followed by his breakthrough Before the Revolution in 1964. Several other efforts followed, until he achieved international attention again with The Conformist, The Spider's Stratagem (1970), Last Tango in Paris, and his historical epic 1900 (1976).
With The Last Emperor, Bertolucci managed a successful crossover to Hollywood, although later films such as The Sheltering Sky (1990), Stealing Beauty (1996) and The Dreamers (2003) did not achieve the same kind of success. His last film, Me and You, was completed in 2012. He was reportedly preparing to direct a new film before his death.
Don Kaye is a Los Angeles-based entertainment journalist and associate editor of Den of Geek. Other current and past outlets include Syfy, United Stations Radio Networks, Fandango, MSN, RollingStone.com and many more. Read more of his work here. Follow him on Twitter @donkaye