News
It Comes at Night Trailer: Joel Edgerton and Riley Keough Horror Movie
The trailer for It Comes at Night has Joel Edgerton, Riley Keough and company stalked by an unseen evil.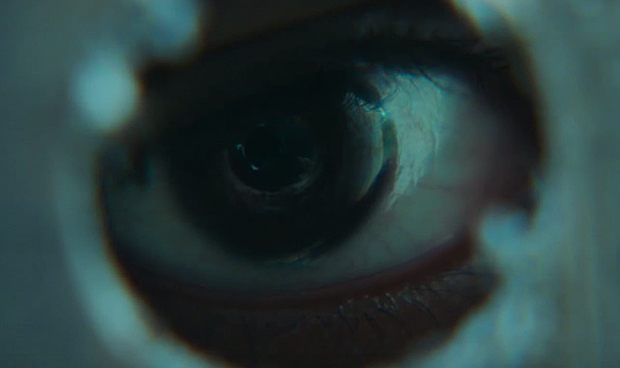 As far as horror movie hype goes, the upcoming It Comes at Night has been keeping its jump-scare cards close to its chest. However, the film's full trailer gives us a better picture about the threat at hand. The film stars Joel Edgerton and Riley Keough, joined by cabin cohorts immersed in a montage of madness, set in a conventional horror backdrop of an isolated cabin in the woods, stalked by unconventional threats located within and without.
Check out the full trailer for It Comes at Night below!
While the teaser trailer from a few months back for It Comes at Night (seen below) was immersed in an array of ominous imagery like a creepy painting, angry spirits, a woods-stalking wolf and a red door, all of which effectively forebode bad things, the full trailer sheds some light on the threat, which seems to be a powerful pestilence that turns our hapless cabin dwellers into blood-vomiting homicidal houseguests. Indeed, if the teaser trailer came across similar in tone to The Shining, then the full trailer seems more akin to The Thing, amping up the paranoia in a claustrophobic manner.
The film centers on a group stuck in a creepy house in the woods – presumably far away from help or cell service – who face an unseen threat; one that potentially manifests as a disease or bodily possession that could destroy the group from within. Joel Edgerton takes top billing as a character whose bellicose nature in the clip could be attributed to the fact that he's a father trying to protect his wife and son from what awaits outside. However, said threat – clearly connected to what's behind that red door – could have him and the rest of the cabin dwellers on the verge of going full Jack Torrance.
Assuming the director's chair for It Comes at Night is Trey Edaward Shults, who works off his own screenplay. Shults just released his debut directorial feature Krisha in 2016, showcasing his proclivity for dark-themed dramedies. Consequently, the rather vague teaser clip for Night could possibly hide prospective tonal nuances featured in the film (like the dark, ominous original teaser for the levity-laced sci-fi of The Fifth Element).
Besides its marquee star Joel Edgerton (Midnight Special,The Gift), It Comes at Night co-stars Riley Keough (Mad Max: Fury Road, The Girlfriend Experience), and completes its embattled, cabin-stranded group with Carmen Ejogo, Christopher Abbott, Kelvin Harrison Jr. and Griffin Robert Faulkner.
It Comes at Night will reveal its horrific secrets in due time when the film arrives at theaters on June 9; a release expedited from its original August 25 date.