News
It Chapter Two Box Office Scares Up $91 Million
It Chapter Two proved scary clowns still scare up big business, as it is the second highest opening for a horror movie of all-time.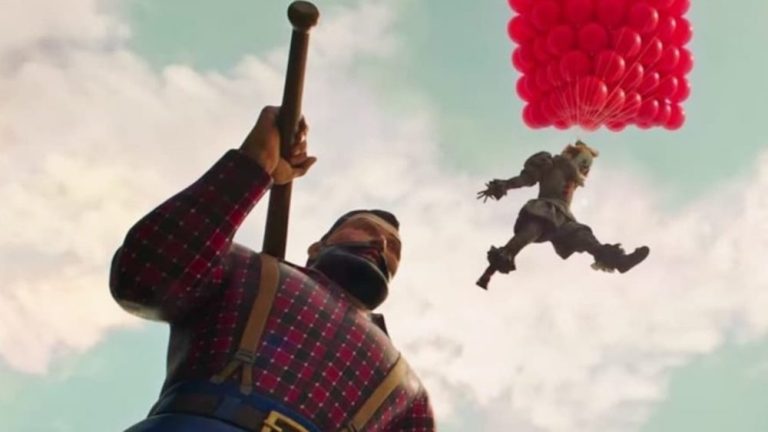 Audiences still love clowns, even if such creep shows run to an epic, nearly three-hour length. That would definitely be one of the takeaways from It Chapter Two's monstrous opening weekend, which debuted to an estimated $91 million in North America, as according to Warner Bros. projections, and a worldwide total haul of $185 million across three days. This makes it the second highest opening for a horror movie in box office history… just behind 2017's It, the franchise's kickoff that bowed at $123 million two Septembers ago.
The numbers being notably below the opening of the previous film might be slightly disappointing for accountants at Warners, but there is no denying that this is a huge number which indicates if the budding series around Pennywise were to somehow continue (source material be damned), there is still healthy fascination with Bill Skarsgård's manifestation of evil.
The drop in box office is likely the result of a convergence of factors. Whereas It Chapter One rode a wave of millennial nostalgia from both the movie's '80s setting and the 1990 Tim Curry-led miniseries that a whole generation grew up with, It Chapter Two lost a bit of that novelty by a horror movie set in the modern era. Additionally, while WB dramatically increased the budget for the sequel, its nearly three-hour length and mixed critical reception might've kept a small amount of people away who weren't getting those warm Stranger Things fuzzy feelings they were off the first movie.
For the huge swaths of audiences who did show up though, the warmth and scale of director Andy Muschietti's vision—and Stephen King's novel—appears to have still been highly rewarding. It Chapter Two earned a solid B+ CinemaScore, which is the same grade audiences gave its predecessor two years back, and certainly higher than the thoughts of a number of critis. And the fact that it achieved this while being a nearly three-hour R-rated horror movie for adults—and this time about sad adults too, instead of happy children on an adventure—hopefully will signal to Hollywood that audiences are open to ambitious spectacle for those old enough to buy a beer. Albeit, it can only help if it has a creepy clown and maybe brand awareness like Stephen King attached. We imagine WB's Joker for later in the year and that new Salem's Lot adaptation, among others, are looking pretty promising right now.
David Crow is the Film Section Editor at Den of Geek. He's also a member of the Online Film Critics Society. Read more of his work here. You can follow him on Twitter @DCrowsNest.