News
It Chapter Two: Cast, Release Date, Trailer, and News
Everything we know about Stephen King's It Chapter Two, including latest news, release date, cast, and much more!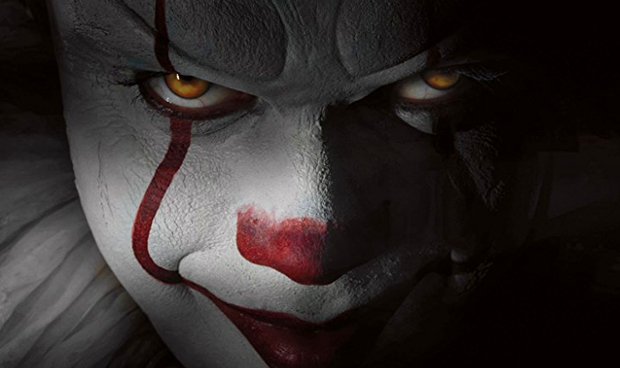 The new film adaptation of Stephen King's It, as you may already know, has been split into two films. The first, which tells the story of the Losers' Club when they were kids, arrived to rave reviews and record-breaking box office numbers. Andres Muschietti directed It, and he's on board for the second film, too.
It Chapter Tworequires a whole new cast since the story focuses on the adult Losers, but we're still seeing the little Losers' Club in the sequel via flashbacks, which director Andy Muschietti discussed with us right here. Which might explain that it will have a monumental two hour and 45 minute running time!
Here's everything else we know about Pennywise's return…
It Chapter Two Cast
Jessica Chastain (Zero Dark Thirty, Molly's Game) is Beverly Marsh, who was portrayed by Sophia Lillis in the first movie. Lillis will return, as will all of the younger actors in flashbacks.
James McAvoy (Glass, Dark Phoenix) is Bill Denbrough, who was played by Jaeden Lieberher Chapter 1.
Bill Hader (Barry, Trainwreck) plays Richie Tozier, taking over for Finn Wolfhard.
Isaiah Mustafa (Shadowhunters) plays the adult Mike Hanlon, a role taken by Chosen Jacobs in the first movie, who will be reappearing in this.
Jay Ryan (Top of the Lake, Beauty and the Beast) will play the adult version of Ben Hanscom, who was played as a child in the first part by Jeremy Ray Taylor.
James Ransone (Sinister, Generation Kill) will play the adult version of Eddie Kaspbrak who was portrayed by Jake Dylan Grazer in the first film.
Andy Bean (Power) will play the adult version of Stan Uris, who was played by Wyatt Oleff in the first film.
Jess Weixler (Teeth) as Audra Phillips, Bill Denbrough's movie star wife. At least she is a star in the book, it is unclear whether she will be in the film.
Xavier Dolan will play Adrian Mellon, a character from King's original novel, depicted as a gay man living in Derry during the contemporary (1984) time-period who becomes the victim of the local bullies, a crime that – forgoing specific spoilers – will lead to the discovery of Pennywise's return to the town.
Will Beinbrink (Revolution) will play Tom Rogan, who, in the contemporary time-period, is the abusive husband of the now-adult Beverly.
Teach Grant (Altered Carbon) has joined the cast in the role of Henry Bowers. The character was portrayed by Nicholas Hamilton in the first movie.
Taylor Frey (Gossip Girl) will play Don Hagarty, who is in a relationship with Adrian Mellon (played by Xavier Dolan in the movie). Like Mellon, Hagarty is also a character from King's original novel.
Rounding out the cast is Jake Weary as John "Webby" Garton.
Here's a picture of the assembled adult Losers' Club cast!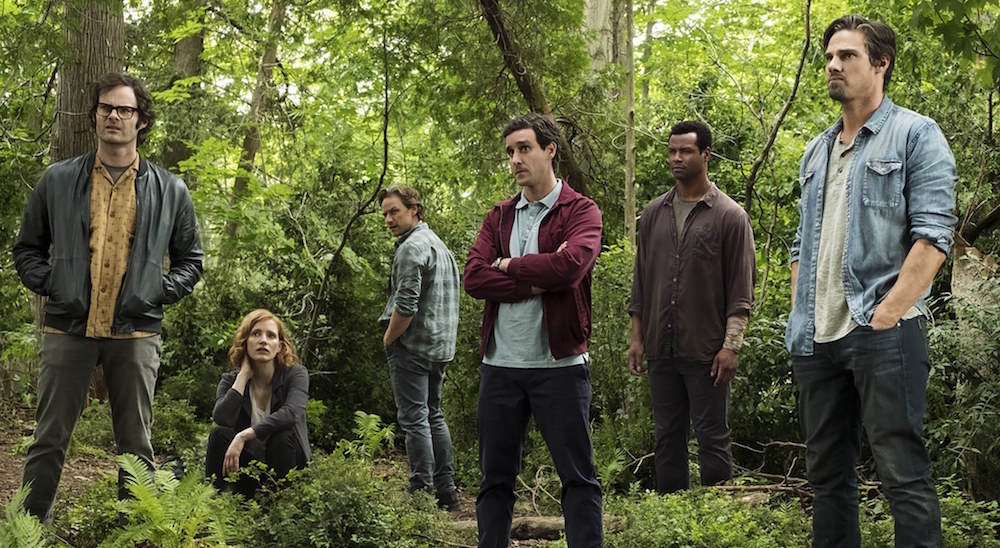 It Chapter Two Release Date
It Chapter Two will arrive in theaters on Sept. 6, 2019.
It Chapter Two Review
We are in a new age of Stephen King adaptations, with dozens of novels and stories from the legendary author being developed for the screen as either movies, limited series or ongoing TV shows. One of the best to come out of the gate so far was director/co-writer Andy Muschietti's 2017 adaptation of King's mammoth It — or rather, half of King's 1,100-page doorstop. The book deals with a group of misfit friends who confront an ancient, evil creature in the town of Derry, Maine, both as 12-year-old children and then, 27 years later, as adults, with King's book relating the two stories parallel to each other.
Read our full review of It Chapter Two here.
It Chapter Two Trailer
The new It Chapter Two trailer arrived at SDCC 2019! Watch it below:
And here's the first trailer:
We've also seen some other footage from the movie that you can read all about right here.
It Chapter Two Story
The second part of this It adaptation will pick up with a much older Losers' Club. After fighting and defeating Pennywise the Clown in the Summer of 1989, the young heroes make a pact to return to Derry, Maine if the monster were to ever wake up from his slumber.
We know that Pennywise returns from the depths of Derry every 27 years to terrorize the town and eat the children, which would mean that when the clown shows up for his encore it'll be 2016! Wow, the tone of this second film is certainly going to be different.
It Chapter Two Poster
Here's the first power for this highly anticipated sequel:
Check out our first impressions of It Chapter Two's presence at San Diego Comic Con on The Den of Geek Podcast:
Make sure to check out our 2019 SDCC Special Edition Magazine!
John Saavedra is an associate editor at Den of Geek. Read more of his work here. Follow him on Twitter @johnsjr9.