News
Isle of Dogs: New Featurette Spotlights Canine Cast
Watch this featurette on Wes Anderson's Isle of Dogs, which lets the cast explain their canine characters.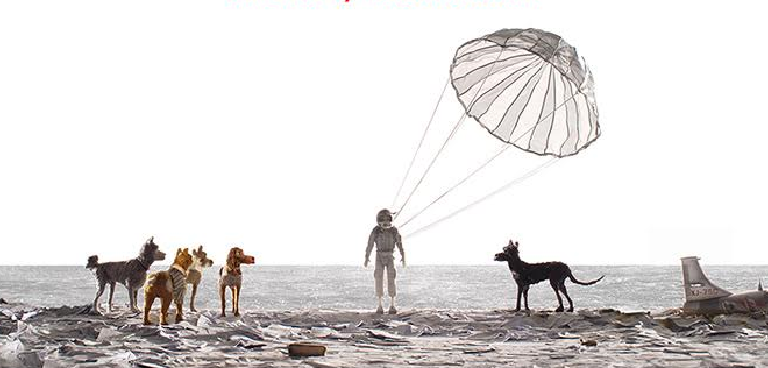 Whenever I make the very short list of things that bring pure, unbridled joy to my cold, dead, and all around unpleasant heart, there are two sources of pure happiness that are near the very near the top: 
1) Adorable, friendly, loyal dogs, who remind me that this world isn't completely devoid of hope.
2) Wes Anderson's utterly perfect Fantastic Mr. Fox, which really shouldn't need any additional introduction.
Fantastic Mr. Fox was Anderson's first foray into stop-motion animation, kind of like those old Rankin-Bass animated holiday specials except, y'know, better. Wes Anderson has assembled a fairly ridiculous cast for his next one, Isle of Dogs, which (of course) includes Bill Murray, but also Jeff Goldblum, Bryan Cranston, Scarlett Johansson, Edward Norton, Yoko Ono…it's a very long list. And they're all being well utilized if the marketing is any indication (which with Anderson it is).
further reading: The Must See Movies of 2018
This featurette is adorable, charming, and quite funny…
And check out this clip from the film which features one heroic pack of dogs and one less friendly bunch of canines having an epic, Sergio Leone-styled shodwn over a bag of trash. And yes, many dogs have commenced in mortal combat for lesser things, we are sure:
Isle of Dogs Trailer
Also if you missed it, here is the first Isle of Dogs trailer.
Isle of Dogs Release Date
Isle of Dogs will be released on March 23, 2018