News
Has Teenage Mutant Ninja Turtles Found Its Shredder?
William Fichtner signs up for Teenage Mutant Ninja Turtles, as the UK release seemingly gets put back...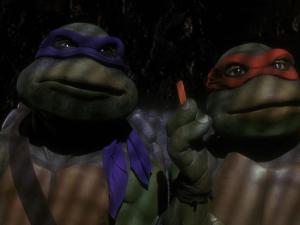 Production is now underway on next summer's Teenage Mutant Ninja Turtles movie reboot. Jonathan Liebesman is directing the movie, with Michael Bay producing. And we already know that the cast includes Will Arnett and Megan Fox.
It's also now been revealed that the mighty William Fichtner has joined the cast of the movie. And while the exact role he's playing hasn't been revealed, it is apparently of 'iconic stature'. Given that he's unlikely to be playing April O'Neil, that Danny Woodburn is Master Splinter, and that the Turtles themselves have long been cast, that switch to one name: Shredder. It's hard to see who else it could be.
Teenage Mutant Ninja Turtles is set for release in May 2014. Sadly, we're hearing that the UK release has been pushed back until August 15th 2014.