News
Is Superman heading back to square one?
The Man Of Steel may be taking even longer to return to the silver screen, if a new report is to be believed...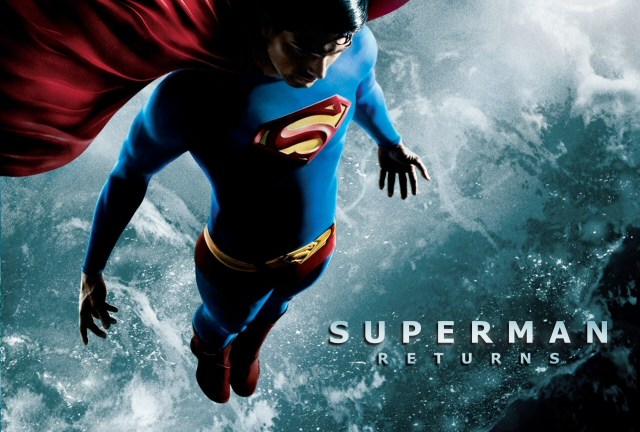 The future of Superman on the big screen continues to be shrouded in mystery, as while it's inevitable that Warner Bros will press ahead with a new film, there seems little sign of it going before the cameras anytime soon.
According to a report at Variety, the studio is in a bit of a quandary as to what to do with the franchise. Having believed it had rebooted Superman for a fresh generation, the film's numbers – while impressive – struggled to justify the substantial investment required to get the film made and on screens in the first place. Furthermore, the critical reception bore close resemblance to that of Ang Lee's take on Hulk, where a segment of the market though it was a terrific piece of work, while the majority wondered where the superhero blockbuster they'd turned up to see had gone.
Having seen The Dark Knight rake in an avalanche of cash over the summer – more than double the amount that Batman Begins brought home – it's now apparently become a priority at Warner Bros to sort the Superman mess out. With that in mind, according to Variety's report, there are currently no writers attached to the project, while the studio works out if it needs to reboot the franchise again (a risky venture, and one that didn't necessarily work as planned for Hulk, which ended up with similar returns to the first outing).
The future of Bryan Singer and Superman is equally muddled. Variety's piece hints that Singer may stay involved if he can stand in line with whatever direction Warner Bros decides on for its franchise, but conversely, there seems little doubt that if the two parties don't get along, then Singer could end up finally departing the world of Superman.
The earliest we would expect Superman's next outing (Superman Begins, anyone?) to hit the screens now would be 2011, and we wouldn't rule out it taking longer than that. That said, we'd be happy to proved wrong, but as each year passes, the chances of continuing down the road that Superman Returns set out look slimmer and slimmer.