Features
Is Robin set to feature in The Dark Knight Rises?
The latest rumour surrounding Christopher Nolan's upcoming The Dark Knight Rises? That Batman's sidekick, Robin, might just be on board...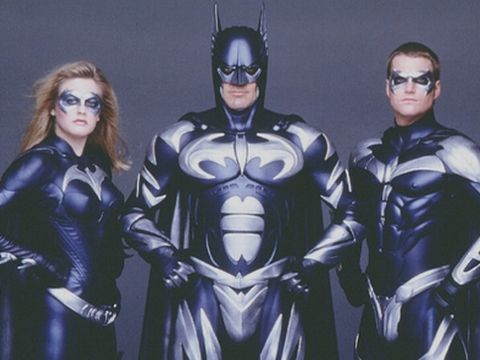 Appreciating that there's been no shortage of incorrect character rumours where upcoming Batman sequel, The Dark Knight Rises, is concerned, there's still apparently room for another.
And it's this: Robin may yet appear in Christopher Nolan's swansong to Gotham City.
It's a very long shot, and rightly so (we have the same fond memories of Robin in Joel Schumacher's Bat-movies as you), but there's still talk that it may happen. The rumour surfaced via Wilx, which reported that a place called Grand Ledge was being scouted for the shoot of the new Batman film. The crucial part of the article, however, was the bit that read "Sources say the area is being considered as a hideout for Batman sidekick Robin".
Now, let's state the obvious: we don't know who the sources are, and if every 'source' had been proven correct on this particular Batman project, then The Riddler would be on his way to Gotham right now. That said, many would have laughed out loud at the thought that Bane would be a villain in the movie, too. Just saying.
So, if you fancy a game of rumour mill join-the-dots, then let's not forget that Joseph Gordon-Levitt was officially added to The Dark Knight Rises cast last week, in an unnamed role. Could that be Robin? We'd be amazed, but we'd write nothing off. That's appreciating, too, that Christian Bale has, in the past, declared that he'd refuse to work in a Batman movie with Robin in it.
Again, take a liberal dose of salt with this one. But check out the source of the rumour right here.
Follow Den Of Geek on Twitter right here.