News
Is Ridley Scott already planning a sequel to Prometheus?
During Ridley Scott's Prometheus interview at the San Diego Comic-Con, he dropped a fairly big hint that he already has a sequel in mind...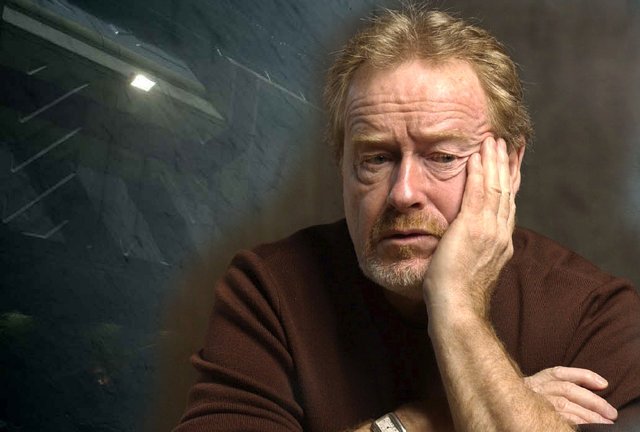 On Friday, we brought you some new details about Ridley Scott's Prometheus, which surfaced as the director discussed the film at the San Diego Comic-Con. While the director only appeared via satellite link-up (he's still busy shooting Prometheus in Iceland), writer Damon Lindelof and actress Charlize Theron were at the convention to provide a few new details about the finished film.
The first footage from Prometheus was shown off to attendees, too, though sadly this still hasn't made it outside the hallowed halls of Comic-Con. Upon listening back over what Scott had to say about Prometheus, in footage recorded at the convention and put up on YouTube, we noticed something that somehow escaped our attention before – at one point, the director dropped some fairly strong hints that he may be planning a sequel to Prometheus. Here's what he had to say:
"This film, I've honestly had a better time with [it] in many years. Probably because I felt secure in having a terrific script from [Damon Lindelof]. That said, I want [Lindelof] to do the second one immediately. That's the only reason I'm buttering [him] up."
It's a hint of a sequel rather than a definitive announcement that there'll be one, of course, and the creation of a second Prometheus will inevitably hinge on the success of the first.
But at the same time, it at least suggests that the ending of Prometheus will leave enough options for Lindelof to create a second film. Our assumption was that Prometheus would conclude at a point that dovetailed fairly neatly with 1979's Alien, in a not dissimilar fashion to the way that Star Wars: Revenge Of The Sith segued into A New Hope.
For now, though, we're merely hoping that Scott's return to the sci-fi genre results in a film approaching the quality of his previous masterpieces, Alien and Blade Runner. And if Prometheus really does "scare the living shit" out of us, as Scott is hoping it will, then it'll surely be a massive return to form for the Alien franchise, too.